Why Target Corporation is a Strong Pick for Income Investors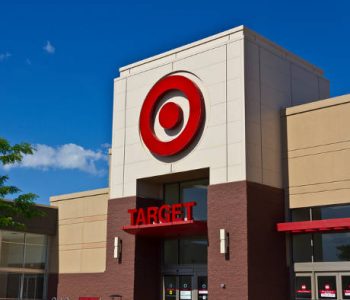 Income Investors Continue to Be Rewarded By Target Corporation
Target Corporation (NYSE:TGT) is one of the largest retailers in the United States, and TGT stock should be considered by income investors.
The scale of Target's business network creates an opportunity to grow the business in different areas. Its size also allows the company to better see what is working and what isn't, making adjustments to the company's business model as needed.
For these reasons, a large company such as Target Corporation has its advantages for income investors. Let me explain further.
Dividend
Target Corporation is part of a dividend club which takes years to even be considered to be part of: the S&P 500 Dividend Aristocrat index. To be considered part of this index, a company must be a Fortune 500 company and must have increased its dividend for at least 25 consecutive years.
Currently, TGT stock has increased its dividend for the past 49 years. This sounds great for investors who have owned TGT stock in the past. However, if you do not own the shares, you must be asking if there is a possibility for the dividend to keep increasing. One metric that should be looked at to determine this is by taking a look at the payout ratio. The payout ratio is the percentage of earnings that is being paid out in the form of a dividend.
For TGT stock, the current payout ratio is approximately 41%, and this has been in line with the past historic payout ratio. When taking a deeper look into the past, the earnings that are generated grow at a steady rate, which gives the management team more flexibility to increase the dividend.
With not a large amount of earnings being paid out in the form of the dividend, the management team has opportunities to reinvest into the business for further growth.
Future Growth
Target Corporation sells products that would fall under the consumer staples and discretionary banners. Consumer staples are products that are needed on a daily basis, including food and personal care products. Consumer staples are one of Target Corporation's steadiest streams of revenue.
As for consumer discretionary products, these are products that are not essential for everyday living and are purchased by the consumer using disposal income, such as electronics, apparel, and goods for entertainment and leisure. The benefit to these goods for shareholders is that they reflect a larger profit margin.
This part of the business is more volatile in regards to earnings. However, as an investor, I would not be too worried, because consumers are spending more. Over the past three years, consumer spending has been on an upward rise; a great indicator for increased sales at Target.  (Source "United States Consumer Spending," Trading Economics, last accessed February 8, 2017.)
Another area of growth for Target Corporation is digital sales. This area of the business is seeing growth of 20%, yet accounting for below four percent of total sales. More money is now being spent to grow this part of the business due to the high growth numbers. (Source: "Target Reports Third Quarter 2016 Earnings," Target Corporation, November 16, 2017.)
One possibility is to enhance the company's digital channel, either internally or through an acquisition. I mention acquisitions because one of Target's main competitors, Wal-Mart Stores Inc (NYSE:WMT), did exactly the same thing by purchasing Jet.com, Inc. An acquisition is also a quicker method, since growth is in the double-digits. This will benefit both shareholders and the financial statements over the long term. (Source: "Walmart Completes Acquisition of Jet.com,` Inc.," Wal-Mart Stores Inc, September 19, 2016)
Final Thoughts on TGT Stock
TGT stock is currently trading at $63.67, reflecting a dividend yield of 3.77%. The stock offers a higher yield than the S&P 500 index, with its yield of 2.2%. Future dividend hikes will only increase the yield on cost.
Another reason to consider TGT stock is the gradual increase in consumer spending in the United States. This should result in an upward trend in the top and bottom lines of Target Corporation's financial statements.