Suncor Energy Inc.: Why Warren Buffett Bailed on SU Stock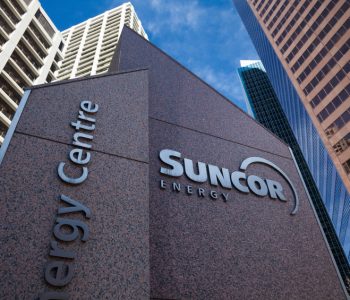 Yesterday, after the market closed, the 13F filings were released by the U.S. Securities and Exchange Commission. This form is completed by investment managers in the U.S. that have over $100.0 million in qualifying assets. The information on the 13F shows what investment managers are trading, representing a period of a single quarter.
Investors are always interested to see what Warren Buffett and his company, Berkshire Hathaway, Inc. (NYSE:BRK.A), are trading. Back in June of 2013, Buffett started to accumulate a position in Suncor Energy Inc. (NYSE:SU), Canada's largest integrated energy company. The company operates in exploration, production, and refining of oil. SU stock offers a dividend of 2.95% based on the current trading price of $30.01.
The reason the investment was made was because of the possibility of Canadian crude flowing down into the U.S. via the Keystone Pipeline. However, the process has not been approved and there has been no progress over the last few years.
With less hope of the pipeline being built and the price of oil trading down 50% from its August 2014 highs, Warren Buffett saw new opportunities. Before bailing on SU stock, there was a small profit made of approximately of $157.0 million–as expected of the most successful investor in history.
Buffett took his funds from SU stock and looked towards the airline industry, a sector that loves to see the price of oil lower. He invested in four airlines: American Airlines Group Inc (NASDAQ:AAL), Delta Air Lines, Inc. (NYSE:DAL), Southwest Airlines Co (NYSE:LUV), and United Continental Holdings Inc (NYSE:UAL). (Source: "Buffett's Berkshire takes stakes in four major airlines," CNBC, November 14, 2016.)
Based on the airlines being large beneficiaries of lower oil prices, Buffett appears to have a negative outlook for the price of oil. Another reason that Buffett is attracted to investing in the airline industry is its high barriers to entry. The airline industry operates in an oligopoly atmosphere, where there are only a small number of players sharing the whole market share.