The Stock Market's Hidden Source of High Yields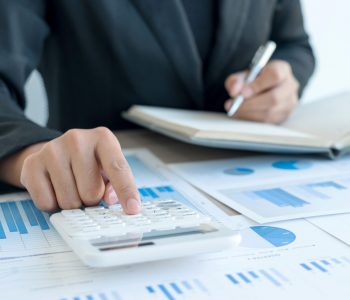 Special Dividend Payouts Can Top 41%
It's tough to find a decent yield nowadays.
In a bid to prop up the economy, the Federal Reserve has slashed interest rates to basically zero. As a result, payouts on everything from annuities to corporate bonds have fallen in lock-step.
You can see the consequences of this policy in a recent survey conducted by The Wall Street Journal. Last year, $100,000 in the average one-year bank certificate of deposit (CD) produced $2,700 in annual investment income. Today, that same CD would throw off only $650.00 a year. (Source: "Your Cash Earns Zip, Zilch, Nada. Don't Make It Worse.," The Wall Street Journal, October 9, 2020.)
Thankfully, there's an answer.
On Wall Street, a select group of dividend stocks offers safe, high yields. Yet these companies receive very little coverage in the mainstream financial press.
These large payouts remain a secret due to a glitch in the way web sites like Google Finance and Yahoo! Finance report information. But for those who know where to look, it's possible to lock in a payout up to eight times larger than what you see posted online. And they could represent the perfect income stream for yield-starved investors.
Let me explain.
If you've ever invested in a dividend stock, you probably understand the concept of a payment schedule. Most companies don't mail out dividends in a random fashion. Instead, they tend to send out checks in predictable increments, such as every quarter.
Brokerages and investment web sites use these schedules to calculate a stock's yield. Simply put, they'll take a stock's most recent distribution and multiply it by the payout frequency. And 99 times out of 100, this quick method provides an accurate answer.
But that quick and dirty calculation doesn't always work. Some companies like to supplement their regular distributions with the occasional special dividend. But because financial web sites often fail to include these one-off payments in their analysis, the yields you see posted online can be quite inaccurate.
Take one of my favorite dividend stocks, Costco Wholesale Corporation (NASDAQ:COST).
At the time of this writing, Google Finance says Costco shares have a dividend yield of 0.7%. That's certainly better than a sharp stick in the eye, but to investors counting on their portfolios to pay their bills, it doesn't amount to much.
But here's where things get interesting: every few years, almost like clockwork, Costco pays a special dividend to its shareholders. And in these situations, investors can collect more income on a single day then they can in years through regular distributions.
Look at Costco's last special dividend. In 2017, the company announced a one-time special dividend payment of $7.00 per share. Based on the price of Costco stock at the time, that came out to a dividend yield of almost seven percent, yet you wouldn't have seen this posted on most financial web sites.
Of course, we can't guarantee that Costco will pay another special dividend in the future. The company, however, has made money hand over fist during the COVID-19 pandemic as households stock up on supplies. And with cash piling up in Costco's balance sheet faster than management can spend it, analysts have speculated that another large, one-time payout could be in the works.
Alabama-based miner Warrior Met Coal Inc (NYSE:HCC) is another great example. Type the company's ticker into Yahoo! Finance or Google Finance. Right now, you'll see that HCC shares come with a quite underwhelming upfront yield of only 1.3%.
But this figure substantially underestimates how much cash the company returns to shareholders. In addition to a small quarterly distribution, Warrior Met Coal has mailed out special dividend payments in 2017, 2018, and 2019. And once we get through the worst of the COVID-19 pandemic, I won't be surprised to see management continue that tradition with a special dividend in 2021.
These payments can be quite substantial, too.
In 2017, management paid out close to $600.0 million in a one-time special dividend payment to shareholders. Based on the price of Warrior Met stock at the time, that equated to a jaw-dropping yield of 41%. Yet most people browsing on Yahoo! Finance would never be aware that such payments even exist!
Now here's the best part: as we head into the final weeks of 2020, we're approaching the period when companies tend to make special dividend announcements. That will create boatloads of opportunities for savvy investors to scoop up one-time payments.
Out of fairness to subscribers of my paid investing advisory, I won't list all these dividend stocks here on Income Investors, but for those who are willing to do the legwork, these deals can be quite lucrative.
Keep your eyes peeled!