HAS Stock: Why Investors Shouldn't Ignore Hasbro, Inc.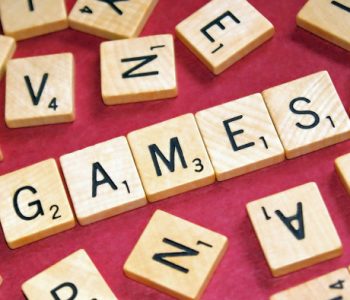 More Upside for HAS Stock?
Hasbro, Inc. (NASDAQ:HAS) is a toy, gaming, and media company and is the second-largest in this sector behind Mattel Inc. (NASDAQ:MAT). Year-to-date, HAS stock is up 24%, and the holiday season is just around the corner, which is the busiest time for the company.
Third-quarter earnings were just released and revenue grew 14% over the 2015 quarter. Earnings per share over the same quarter in 2015 also saw 23% growth. (Source: "Hasbro Reports Revenue, Operating Profit and Net Earnings Growth for Third Quarter 2016," Hasbro, Inc., October 17, 2016.)
Get Paid as Sales Increase
Hasbro is a strong, shareholder-friendly company, which is exactly what you should be looking for when researching companies. The company is always focused on creating the next hot toy for the holidays or signing a new partnership to diversify the brand further.
In the third quarter, there was $112.4 million returned to HAS stockholders by way of $48.4 million in share repurchases and $64.0 million in dividends paid. In the last 13 years, the dividend has increased 12 times and grown 1,700%. The current payout per HAS share is $0.51 on a quarterly basis. Based on the current price of $80.85, the current yield is 2.52%. (Source: Ibid.)
Partnerships
One of the most successful companies in the world is Apple Inc. (NASDAQ:AAPL) due to its partnerships. Apple is one company that knows what they are great at and if they can't do something themselves, they will strike a partnership with the leader in that space. An example would be the partnership with International Business Machines Corporation (NYSE:IBM), which is focused on the global corporate enterprise market. Apple will focus on the hardware and software and IBM will leverage the analysts and sales consultants that are in their ecosystem.
Hasbro is no different, with their own brands, including "My Little Pony," "Nerf," and "Play-Doh," which saw a combined two percent growth. Just like Apple, they know partnerships are valuable, as their collaborations saw 19% growth year over year. Hasbro currently has an agreement in place with Walt Disney Co (NYSE:DIS), owners of the Star Wars franchise. With the upcoming December release of the film Rogue One: A Star Wars Story, Hasbro is set to profit from the numerous toys and other Star Wars products they will be releasing as part of the partnership. (Source: Ibid.)
It is estimated that just the merchandise from the Star Wars franchise is expected to exceed $700.0 million in 2016. And Disney has announced five Star Wars movies to be released by 2020, which means Hasbro could potentially add quite a large amount to HAS stock's bottom line. (Source: "Star Wars Merchandise Sales May Pass $700 Million in 2016," Fortune, July 25, 2016.)