Starbucks Corporation: The Most Overlooked Reasons to Own SBUX Stock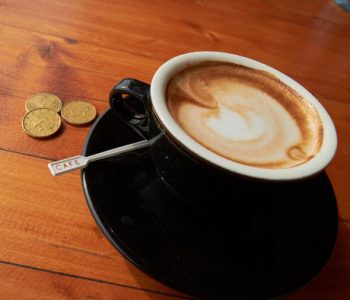 Growth and Income Investors Should Take SBUX Stock Seriously
As a growth and income investor, one stock that should not be ignored is Starbucks Corporation (NASDAQ:SBUX) stock.
Starbucks has just released its five-year plan for global growth. The projected revenue growth is 10%, with earnings-per-share growth of 15% to 20%. This strong growth outlook is to be expected from a large-cap company. The question is: what will Starbucks have to do to support this belief so that growth investors are rewarded?
By 2021, there will be approximately 12,000 new Starbucks stores that will be opened globally. A huge driver of this will be China, which will see its store count double over this five-year period. This is sure to benefit SBUX stock, because China is home to some of the company's most efficient and profitable locations. (Source: "Starbucks Presents Its Five-Year Plan for Strong Global Growth Fueled by a Robust Pipeline of Innovation at Biennial Investor Conference," Starbucks Corporation, December 7, 2016.)
Partnerships and Growth
Starbucks has also focused on partnering with Tingyi Holding Corp., a China-based food packaging company. This partnership will focus on the ready-to-drink segment of the beverage market, which is expected to see 20% growth over the next three years. Together, the companies have achieved distribution in more than 37 major markets across China. (Source: Ibid.)
Another growth driver will be the opening of additional "Starbucks Reserve Roastery" locations, which offer a unique premium experience compared to traditional store locations. These locations will have a theater and a dine-in experience provided by Starbucks' new partner, Italian artisan bakery company Princi. The idea is that customers will be spending more per visit than at a "regular" Starbucks. Currently, there is only one Reserve Roastery, located in Seattle, where Starbucks is headquartered. Additional locations will be opening in 2017 in Shanghai, China and New York City. (Source: Ibid.)
The Numbers
SBUX stock's dividend, paid on a quarterly basis, is $0.25 per share. The next payment will be the first since the dividend saw an increase of 25% in November. However, this is not the first dividend hike in the stock's history, with the payment having more than doubled since 2011.
Starbucks stock's current dividend yield is 1.77%, based on the current trading price of $56.44.
But the dividend has not been the only method by which money has made it back into the hands of shareholders, as Starbucks has engaged in share buybacks as well. In mid-2015, the board of directors approved a 50-million share repurchase program. This has not been the first such program; since 2001, 430-million shares have been bought back. This would amount to $7.4 billion being used to repurchase shares. (Source: "Starbucks Announces Additional Share Repurchase Authorization," Starbucks Corporation, July 23, 2015.)
Share repurchases benefit long-term, patient investors and those who are looking to own the shares. This is because fewer shares being available for purchase on the open market makes the existing shares of the company worth more.
Final Thoughts on SBUX Stock
When looking to make a investment, an important aspect to consider is the volatility. The risk that is associated with SBUX is less than the overall market. Starbucks' beta, which is used to measure volatility, is 0.72, compared to 1.0 for the overall market. This means if the market falls by one percent, then, on average, SBUX stock would fall by 0.72%.
On a big-picture basis, SBUX stock would satisfy both growth and income investors which is a rare, especially for a large-cap company. Shareholders continue to be rewarded and future growth looks promising.