Starbucks Corporation: Is SBUX Stock Worth Owning?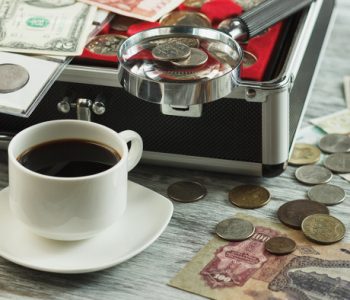 SBUX Stock Has Growth On the Horizon 
Starbucks Corporation (NASDAQ:SBUX) stock is one company that is seeing many changes in its business–including its chief executive officer.
There are only a few companies where its leadership also represents the culture and the direction of the business. Starbucks happened to become one of those unique companies thanks to current CEO Howard Schultz.
Schultz will be leaving his CEO position at Starbucks for the second time around April of this yea, though he will remain an executive chairman. He is set to be replaced by Kevin Johnson, the former chief operating officer and president of Starbucks.
Schultz's second time running the business has seen great success, with the SBUX stock price seeing an appreciation of 427% since his return in 2008. With this great leader leaving Starbucks, the concern now is if the business can continue to grow and reward stockholders.
Business Outlook
Starbucks' administration has laid out a very strong global growth plan. It begins with an increase of the overall store count, which will be growing by 50% over the next five years. The country that will see the most stores open is China, which is still in the growth stage of the company's expansion plans. China is also a focal point because the revenue currently being generated within the country is among the business' highest. (Source: "Starbucks Presents Its Five-Year Plan for Strong Global Growth Fueled by a Robust Pipeline of Innovation at Biennial Investor Conference," Starbucks Corporation, December 7, 2016.)
Further, not all stores opening will be traditional. Starbucks is rolling out a new concept which will cater to giving customers a premium coffee experience. The hope for this effort is to both get current Starbucks customers to move to the premium brand and/or bring in brand new customers. Long-term expectations see SBUX stock increasing as a result, benefiting shareholders.
Starbucks will also be putting more time and money into the ready-to-drink segment of the market. The expansion will occur with its partner of more than 20 years, PepesiCo Inc. (NYSE:PEP). The anticipated growth in this market is expected to grow revenue by 75% over the next five years.  In addition, the earnings-per-share growth from all these expansion plans is expected to be in the double-digits. (Source: Ibid.)
Returning Money Back to Shareholders
SBUX stock is currently trading at $58.44, with a dividend yield is 1.71%. The dividend is $0.25 per share, and has been growing. Since 2010, the dividend growth has been 400%. The dividend is reviewed annually in September.
To determine if the dividend can continue on an upward trend, take a look at the payout ratio. This ratio calculates the percentage of earnings that shareholders receive as a dividend. SBUX stock's current ratio ratio is 44%. With a conservative payout ratio and expected earnings growth, a future dividend increase is highly probable.
Shares buybacks, a tax-efficient method of paying shareholders, have also been occurring. With fewer shares out there, investors come to own a greater portion of the company.
Final Thoughts on SBUX Stock
A common concern with any investment is its daily volatility. If the investment has too much volatility, there could be a lot for investors to worry about. For SBUX stock, the volatility is approximately 25% less than the overall index. Thus, over the long term, there is a greater possibility of preserving capital.
All this said, SBUX stock should be considered as a potential investment. Future growth is expected due to global expansion and shareholders will likely continue to see their investment pay off.