Starbucks Corporation is 1 Dividend Stock for the Next 10 Years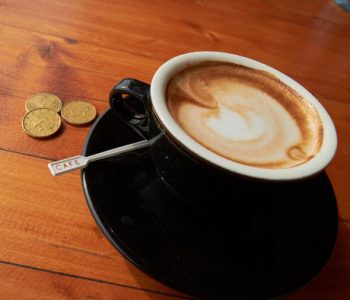 Growth and Income Investors Should Consider SBUX Stock
Starbucks Corporation (NASDAQ:SBUX) stock is a very unique retail company that specializes in coffee and operates in more than 75 countries around the world.
Now you may be wondering what makes Starbucks so unique. After all, it's simply is a chain of coffee shops, isn't it?
Well, Starbucks has gone beyond being "just coffee shops" by creating its own culture, in part through its customer service. It is not uncommon for employees and customers to have built personal relationships based on seeing each other on a very frequent basis, which has become a proven concept within the company. Let me explain this further.
Future Growth
One of the most difficult things for retailers is having and maintaining a loyal customer base. This is because customers have the freedom to visit other businesses. Many companies prioritize solving this problem because marketing to repeat customers is easier than trying to attract new ones.
Starbucks has attempted to address this using a rewards program app. The app provides insight on the behavioral patterns of loyal customers and, based on those patterns, the marketing team can create targeted campaigns. Over 12 million customers have downloaded and registered the app, with year-over-year growth in the double-digits and a retention rate of 94%. (Source: "Starbucks Presents Its Five-Year Plan for Strong Global Growth Fueled by a Robust Pipeline of Innovation at Biennial Investor Conference," Starbucks Corporation, December 7, 2016.)
One reason for such a high retention rate is the convenience for the end user. Other than collecting rewards, users can make purchases through the app for in-store pickup. This gives Starbucks two methods of marketing to its app users: through the app itself, and through the physical stores. This method could result in the average dollar transaction and the number of units growing over time, which—needless to say—would be profitable over both the short and long terms.
Another area of growth for SBUX stock is the total store count. Over the next five years, the company plans to open approximately 12,000 new stores globally. That is an increase of 50%, based on the current number of stores. Over this same period, projected earnings per share (EPS) growth is expected to be in the double-digits, compounded annually. (Source: Ibid.)
This will broaden the customer base, many of whom will hopefully become loyal. As for existing repeat customers, their number of visits could increase due to the convenience of the store locations. This also stands to increase the number of user of the rewards app.
Get Paid to Wait
SBUX stock is currently trading at $55.21, with a dividend yield of 1.81%. A dividend of $0.25 per share is paid on a quarterly basis and has grown 135% over the past five years. At the current pace, further increases are likely.
Another piece of evidence of dividend growth is SBUX stock's payout ratio of approximately 46%. This means for each dollar of earnings, $0.46 is paid out via the dividend. Therefore, there is an opportunity for patient investors to get paid to wait for future growth to hit the financial statements.
Final Thoughts On SBUX Stock
Shares of SBUX stock have been flat over the last year, but past performance is no guarantee of future results. This is why it is important to view an investment opportunity from a forward-thinking perspective.
There are a lot of positives to look forward to, such as an increase in stores, EPS growth, and a rise in app users. And all of this growth could be reflected in the dividend as well.