Starbucks Corporation: 3 Reasons to Be Bullish on SBUX Stock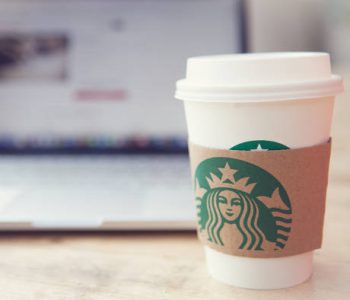 Upside Ahead for SBUX Stock?
Many people, myself included, cannot function in the morning without coffee. And the first name that comes to most people's minds when it comes to coffee is that of Starbucks Corporation (NASDAQ:SBUX). But more than just the company's products, SBUX stock benefits from its global presence.
Global Partnerships
Starbucks management is focused on expanding globally, with the company's third-quarter earnings detailing the agreements in place. One that stood out in particular was the deal signed with Walt Disney Co (NYSE:DIS). Both companies are currently focused on increasing earnings from China due to the country's large population and the growth of its middle class. Disney opened its "Shanghai Disney" resort on June 16, 2016, and Starbucks saw this as an opportunity. The company signed a deal with Disney to open China's flagship store in the resort.
But management wasn't happy with just one major deal, so they looked towards diversifying their product line. For instance, they are getting into the tea business through a partnership with, of all people, beer company Anheuser Busch Inbev SA (NYSE:BUD). The partnership will enable the production, bottling, distribution, and marketing of "Teavana" ready-to-drink tea in the U.S., with the product expected to hit shelves in 2017. (Source: "Starbucks Reports Record Q3 Financial and Operating Results," Starbucks Corporation,  July 21, 2016.)
With these partnerships in place, it means more money to the top and bottom line of the balance sheet. This, in turn, means more money for SBUX stockholders as well.
Dividend Income
SBUX stock is currently trading at, $52.82, with a current yield of 1.51%. The payment is made on a quarterly basis and amounts to $0.80 per share annually. Since 2010, the dividend growth has seen an increase of 400%.
SBUX stock has also seen huge share repurchase buybacks. Since 2001, there have been 430 million shares repurchased, amounting to $7.4 billion. (Source: "Starbucks Announces Additional Share Repurchase Authorization," Starbucks Corporation, July 23, 2015.)
Expansion
In the third quarter, Starbucks opened 474 new stores globally, which is an average of 5.2 stores a day. The Starbucks global network has a total of 24,395 stores in 74 countries worldwide.
Management is focusing more and more on technology and tying it to the consumer experience. With a smartphone in everyone's hand, mobile orders and pay usage were must-haves for the business. The services accounted for five percent of sales.
A big driver for repeat business is Starbucks' rewards loyalty program. Membership showed an 18% year-over-year increase, bringing the total active users to 12.3 million in the U.S. Just looking at the rewards offered, which include free in-store refills and free birthday rewards, it's clear why this number saw growth compared to the previous year. (Source: "Starbucks Reports Record Q3 Financial and Operating Results," Starbucks Corporation,  July 21, 2016.)
Final Thoughts
Starbucks is a shareholder-friendly company that is giving back in three ways: global growth, growing dividends, and consistent share buybacks. Next time you are at your local Starbucks, just take a look around to see how powerful their brand is.