Starbucks Corp: Is SBUX Stock a Top Dividend Growth Stock?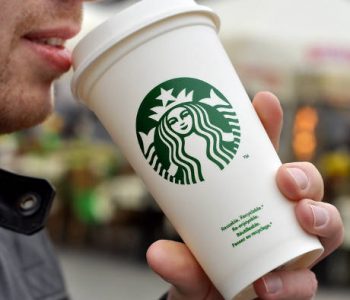 SBUX Stock a Dividend Growth Stock Rewarding Shareholders
Starbucks Corporation (NASDAQ:SBUX) stock is a dividend growth stock that investors need to take a look at. The question that investors should ask themselves before investing into dividend growth stocks is if earnings are sustainable enough to continue paying out such a dividend, and Starbucks is one company that satisfies this need. The company is continuing to drive up growth, which is reflected in the earnings of the company.
Starbucks' current focus is to expand globally, particularly in the two largest countries in the world by population: India and China. India currently has fewer than 100 stores in the country, compared to over 2,000 in China, where Starbucks plans to open 500 new stores over the next five years; India will be next on the list. Starbucks is studying the demographics and tastes of the people of India, which is known for a preference for tea over coffee. Due to the country's size, it is difficult for a "mom-and-pop" coffee shop to compete against Starbucks. (Source: "Starbucks to Add Thousands of Stores in China," The Wall Street Journal, January 12, 2016.)
Not An Average Coffee Shop
One thing that makes Alphabet Inc (NASDAQ:GOOGL) and Facebook Inc (NASDAQ:FB) very successful is information; both these companies have a lot of data about their users. Due to their scale, the companies can market specific products and/or services to their users' patterns and behaviors. Starbucks would fit right in this group due to its loyalty program, which allows the company to knows when, where, and how often customers get their cup of coffee. With a smartphone in every person's hand, it is easier than ever to directly market in-store to upsell or drive higher units per sale.
The loyalty program has proven successful, growing 18% year-over-year, with total active users in the U.S. of over 12.0 million. And Starbucks corporate management aren't the only ones benefiting from this loyalty program; users get exclusive members offers, free in-store refills, and free birthday rewards. (Source: "Starbucks Reports Record Q3 Financial and Operating Results," Starbucks Corporation,. July 21, 2016.)
Final Thoughts on SBUX Stock
Starbucks is a shareholder-friendly company that is always looking at the bottom line. Since 2001, there has been a total of $7.4 billion returned back to shareholders.
Based on the current price of $53.54, the dividend yield is 1.49%, which has seen growth of 400% over the past six years. This would amount to $0.80 per share of SBUX stock on an annual basis. This number over time stands to increase due to Starbucks' strong brand and expansion plans.