SRC Stock: A Real Estate Company Paying a 9.59% Dividend Yield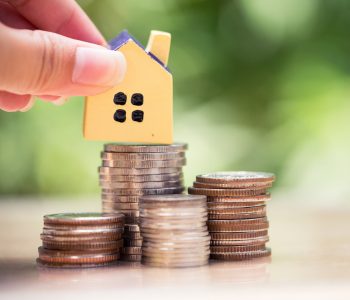 SRC Stock Shouldn't Be Ignored 
The low-interest-rate environment in the U.S. is keeping investors away from traditional income options such as savings accounts and money market products. However, looking at these investments, the risk/reward trade-off is not very appealing and there is a shortfall of income. That's why recently, income investors have been turning to the stock market and looking at dividend growth investments that offer a high yield.
Personally, I would say this is a great investment strategy because of the growing dividend alone. Said dividend would be supported by a rising revenue line, which should help the stock price trade at a higher price.
A high-yield investment will pay out a higher dividend yield than the industry average, represented by the S&P 500 Index's yield of 1.9%. The company that will be looked at today offers a yield of 9.59%–five times more than the index's average.
The investment opportunity worth consideration for its high and growing dividend is Spirit Realty Capital, Inc (NYSE:SRC) stock. The company invests in single-tenant commercial real estate, profiting off collected rent payments. As of March 31, 2017, Spirit owns and manages 2,588 properties in 49 different states across the U.S. (Source: "High Quality Diverse Portfolio," Spirit Realty Capital Inc., last accessed July 13, 2017.)
The company has traditionally reviewed and increased its payout every December; since 2013, the payout per share has increased by 33%. Operating in the real estate market makes this trend continuing more likely, as there will always be new tenants to replace departing ones.
There are more than 400 tenants that have an agreement with Spirit, representing 30 different industries. Those with highest representation are general merchandise, restaurants, movie theaters, and convenience stores. Top-name tenants include Walgreens Boots Rg (NASDAQ:WBA), Regal Entertainment Group (NYSE:RGC), CVS Health Corp (NYSE:CVS), and Alimentation Couche Tard Inc. These companies all generate steady cash flow from their businesses, meaning they should have no issue paying their rent. (Source: "High Quality Diverse portfolio,." Spirit Realty Capital Inc., last accessed July 13, 2017.)
Another reason for seeing a continued dividend growth the Spirit's structure. The company is a self-administered and self-managed real estate investment trust (REIT). It must be taxed as a corporation, but receives tax benefits by giving at least 90% of its taxable income to shareholders via the dividend. So as revenue increases, it's mandatory that the dividend does as well. REITs must also invest at least 75% of all assets into real estate properties or related investments. This helps keep the company's spending in line. Investors in such a company let's you profit without having to manage the property itself–no fixing a clogged toilet or a leaky pipe for investors, no chase down a tenant for a missed rental payment.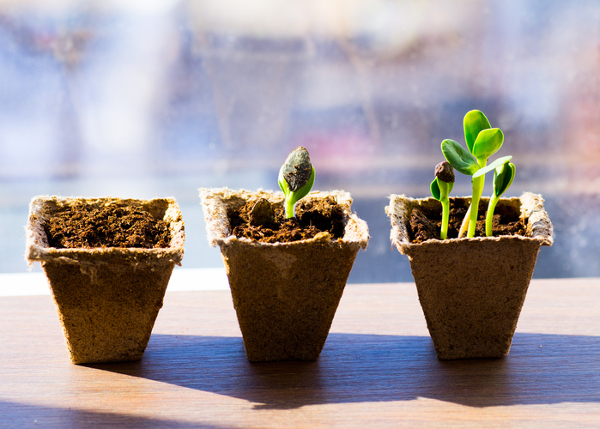 Proactive Moves

In October 2016, Spirit announced the sale of 108 properties leased by 84 Lumber Company–at the time, its second-largest tenant. The sale occurred because it de-risked the company's portfolio, as 84 Lumber is part of a cyclical industry; when there is a recession or negative economic growth, 84 Lumber will have a more difficult time generating revenue, and in turn rent. Since the economy is strong, SRC took advantage to sell off the assets for $205.7 million. (Source: "Spirit Realty Capital, Inc. Completes Sale of 108 Properties to 84 Lumber Company for $205.7 Million," Spirit Realty Capital, Inc, October 26, 2016.)
Also Read:
7 Dividend Stocks to Invest into in 2017
10 Best Real Estate Stocks to Own in 2017
Following the sale of the 84 Lumber locations, some of the capital was used to purchase 26 new properties. Acquired in 15 different transactions, the weighted average cash yield on the invested capital will be approximately 7.13%. These properties have a average lease term of 14.1 years. and will add 14 different tenants in 11 different industries. (Source: "Spirit Realty Capital, Inc. Announces First Quarter 2017 Financial and Operating Results," Spirit Realty Capital, Inc,May 3, 2017.)
Spirit has also been reducing the concentration of its largest tenant, Shopko Stores Inc. As of March, 31, 2017, the total revenue exposure from Shopko has been reduced to 8.1%, down from 9.1% a year ago. A total of 17 properties were sold for gross proceeds of $99.8 million.
Even though the economy in the U.S. is growing, the above actions were more of a proactive move to ensure that in a downturn, the business's revenue will not take a hit.
Final Thoughts About SRC Stock
SRC stock is a great income stock, with a high dividend yield that can increase further, provided investors are patient. Until interest rates on saving accounts and money market products are more reasonable, this stock could satisfy investors in the meantime.