Southwest Airlines Co.: Warren Buffett is Bullish on LUV Stock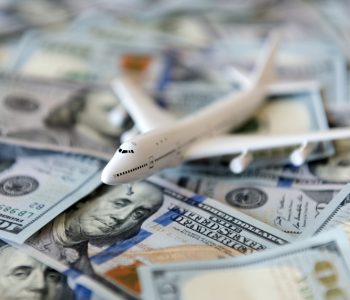 Yesterday, all the trades performed in the last quarter by the top money managers were released. The reports are made available by the "13F" form which is released by and submitted to the U.S. Securities and Exchange Commission. One of the top-viewed 13F forms is that of Warren Buffett and his firm, Berkshire Hathaway Inc. (NYSE:BRK.A).
When taking a look at Buffett's trades over the last quarter, one possibility is clear right off the bat: that he is bullish on airlines sector. Buffett didn't just buy one airline, but rather four of the major players in the space.
In the 13F filing, only three were mentioned: American Airlines Group Inc (NASDAQ:AAL), Delta Air Lines, Inc. (NYSE:DAL), and United Continental Holdings Inc (NYSE:UAL). Buffett later revealed the fourth to be Southwest Airlines Co (NYSE:LUV). (Source: "Buffett's Berkshire takes stakes in four major airlines," CNBC, November 14, 2016.)
Southwest Airlines has increased its dividend over the past four years. The shares currently have a payout ratio of 10.9%, and there is room to grow the dividend over time. The current price of LUV stock is $45.69, which is yielding 0.88%. The current payout annually to shareholders is $0.40.
The profits for airlines have strong negative correlation to the price of oil, meaning that as the price of oil falls lower, the profit for LUV increases. Over the past two years, it has been the perfect environment for the airline industry, as the price has been cut in half.
This is likely one of the main reasons that Buffett took a stake in LUV stock. Buffett is a forward-looking investor, and such a move signals that, in his opinion, oil is stuck in a slump or has further downside.
Buffett hates competition, yet LUV stock gives him exactly that. Southwest Airlines operates in a business with a high entry barrier, with only a few other large companies sharing the market.  This is known as an oligopoly.