Signet Jewelers Limited: Why Is SIG Stock Soaring Today?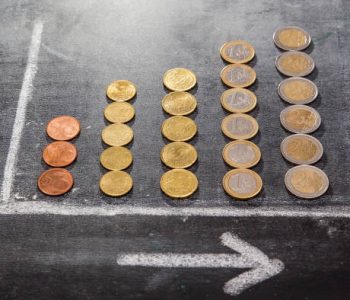 SIG Stock Up 4%
Signet Jewelers Limited (NYSE:SIG) stock is up four percent due to great earnings that were reported this on Tuesday.
Signet Jewelers reported earnings per share (EPS) of $0.30, which handily beat analysts' estimate of $0.19. Total sales came in at $1.2 billion, which was down compared to the previous year. However, sales came in higher than expected.
According to the the earnings release, for the first nine months of this year, cash from operations came in at $361.0 million, which is up from $272.0 million compared to the same period last year. (Source: "Signet Jewelers Reports Third Quarter Financial Results," Signet Jewelers Limited, November 22, 2016.)
Signet Jewelers Limited is the largest jewelry retailer in the U.S., Canada and the U.K., with a focus on creating specialty pieces. A few of the brands that come under Signet are Kay Jewelers, Zales Jewelers, and H.Samuel.
With shares of SIG stock trading four percent higher, is there more upside ahead?
Well, being the largest specialty jewelery company has its advantages. In 2014, Signet acquired Zale Corporation for approximately $1.4 billion. At the time, three years were estimated to be needed to integrate Zale into Signet, with the ultimate cost savings estimated at $100.0 million annually. (Source: "Signet Jewelers Completes Acquisition of Zale Corporation," Signet Jewelers Limited, May 29, 2014.)
The great news for shareholders is that management under-promised and over-delivered. The cost savings expected for 2017 is between $158.0 million and $175.0 million, meaning more money will hit the bottom line right off the bat.
With more savings that are going to realized, the capital expenditure budget has been increased to $25.0 million to $196.0 million. This will create further growth with the reinvestment into the company.
The rest of the cost savings will be put towards Signet Jewelers' debt. Lowering the debt will get rid of interest costs, which means more money hitting the bottom line of the balance sheet.
With a leaner balance sheet, income investors should take notice of SIG stock. Shareholders currently receive a dividend that has been growing. The board of directors tends to review the dividend policy in January, after the holiday season, which marks the busiest time for the retailer.