Seagate Technolgoy PLC: A Safe High-Dividend Yield from STX Stock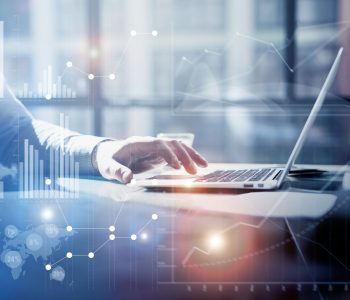 iStock.com/Pinkypills
Is the High Dividend Safe from STX Stock? 
Seagate Technolgoy PLC (NASDAQ:STX) is currently offering a high dividend yield of 7.65%. So is the payout safe, or is this a trap to lure investors?
The most important aspects are how much the company is generating in earnings per share (EPS) and paying out. The EPS, for starters, should more than cover the dividend. In the case of STX stock, annual EPS is $3.99, while the payout is $2.52 per year, or 63%. This should be more than enough for income investors, while the remaining funds are used internally.
STX stock is notable for its dividend growth. Since 2011, the dividend per share has increased 250%, going from $0.18 to $0.63. Over this period, there have been no dividend cuts, which is a bullish signal and shows that Seagate dividend is safe, despite the high yield. But before making a final decision, there is much more to consider.
Growth Outlook
Seagate is currently looking to reduce operating costs as much as possible. For example, it seeks to greatly reduce employee salaries, having let go of over 20% of its worldwide staff since 2015. This matters for investors because less money being send on salaries, employee share plans, pensions, and building rentals means better business margins and more retained income. (Source: "Fiscal Q4 2017 Supplemental Financial Information," Seagate Technology PLC, July 25, 2017.)
Also Read:
10 Highest-Paying Dividend Stocks for 2017
The Top 10 High-Dividend Stocks with Growing Payouts
The time it takes for a product or service to be sold and then converted into cash is about a third of what it was two years ago. Previously, if there was any funding shortfall, Seagate would use cash or debt to cover it, with debt resulting in a reduction in cash flow due to associated interest. However, in more recent years, the company has become a lot more strict with clients, ensuring that the required payment is received earlier.
Another growth possibility is via partnerships, with each one serving as a new stream of revenue. One current pairing is with Microsoft Corporation (NASDAQ:MSFT), specifically its "Xbox" gaming division, though it could lead to other deals between the two companies. Another partnership is with Synology Inc., a network attached storage product developer, for software that provides a better experience to the end user.(Source: "Fiscal Q3 2017 Supplemental Financial Information,." Seagate Technology PLC, April 26, 2017.)
Final Thoughts About STX Stock
All this being said, Seagate stock seems to be quite safe based on the company's history of dividend hikes and overall wise decisions.
STX stock is a very unique technology stock that pays a high dividend yield. Most stocks in this segment do not pay a dividend, so you have all the more reason to pay attention to this one. But, as always, make sure to do the necessary research first.