SBUX Stock Is One Stock That Should Not Be Ignored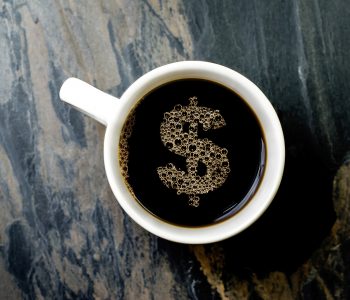 Is It Time to Be Bullish on SBUX Stock?
Starbucks Corporation (NASDAQ:SBUX) stock was stuck in a trading band and has recently reached an all-time high.

A stock moves out of a trading range for a reason, be it future growth or because of a lack of opportunities in the marketplace. For investors, the preference is normally to invest in a company that has future value.
So, then, is now the time to consider SBUX stock? Let's find out.
Global Growth 
When investing in any stock, the first question to ask is, "How is the company going to grow?" The answer will help determine if the stock would be an appropriate investment for you, among other things.
Thankfully, there is information available so potential SBUX stock investors can make a more informed decision. For instance, it is known that the company plans to open 12,000 locations over the next five years, which would increase the total store count by almost 50%. At this pace, an average of six stores would be opening every day. (Source: "Starbucks Presents Its Five-Year Plan for Strong Global Growth Fueled by a Robust Pipeline of Innovation at Biennial Investor Conference," Starbucks Corporation, December 7, 2016.)
The largest amount of new stores will be in China, with approximately 2,500 stores expected to open in 118 cities around the country; this would mean one store opening each day. (Source: "Starbucks Elevates Belinda Wong to CEO of Starbucks China," Starbucks Corporation, October 19, 2016.)
China is so important because it accounts for the highest return on investment of everywhere in Starbucks' global network. This means that Starbucks would recoup every investment dollar at a faster pace compared to other countries. The profitability per store in China is also higher, so the country is generating greater margins–and greater income as a result. The projected revenue growth in China is 10%, while earnings growth is between 15% to 20% annually. All this should be reflected in shareholder returns. (Source: Starbucks Corporation, December 7, 2016, op cit.)
Rewarding Shareholders
With the stock price at $63.34, SBUX stock is yielding 1.58%, which does not sound like much of a return. However, if you dig deeper, you'll find that there is a lot to be excited about.
For instance, take SBUX stock's growing dividend. Since 2010, the dividend has gone from $0.05 a share on a quarterly basis to $0.25 per share (accounting for stock splits), or a 400% increase. This would mean that the longer the shares are owned, the higher the average yield (based on the average purchase price).
Reasons for seeing more dividend hikes include the aforementioned global growth and SBUX stock's modest payout ratio of 47%. This ratio is calculated by dividing the dividend payment by the company's earnings. This low ratio means the dividend can increase while the focus remains on business growth.
Assuming that management wants to keep the dividend in the 47% range, then it should grow by 15% to 20% annually to be in line with earnings growth. If this were to happen in about five years' time, the dividend could double.
Competitive Advantage
Starbucks has a previously noted presence around the world, sharing the coffee and tea space with the likes of McDonald's Corporation (NYSE:MCD) and Dunkin Brands Group Inc (NASDAQ:DNKN). However, while both of these competitors have tried to serve the higher-end customer, neither have succeeded on the level Starbucks has. As a result, both McDonald's and Dunkin Brands have failed to affect Starbucks' market share in any way as it continues to grow its business globally at a higher rate.
At this time, it actually seems as if nobody can compete on an even level with Starbucks. The dividend from SBUX stock has also outpaced both MCD and DNKN stocks over the last five years, and this trend is likely to continue.
Final Thoughts on SBUX Stock  
SBUX stock is a great example of being rewarded by being a long-term patience investor. The growth of the dividend can continue with the plan of global growth. Since in the past the management team has increased their dividend, there is a high probability of this occurring in the future. With this strategy, the more time spent in the stock means more of a return being generated.
By being a shareholder in Starbucks' stock, it adds to the diversification as an investor because earnings are generated from around the world. I would say the stock offers three major benefits that not many companies offer, which is a dividend income, growth of the business, and a global presence.