SBRA Stock: 3 Reasons to Consider This 7.7% High Dividend Yield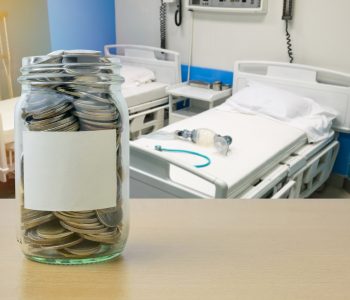 iStock.com/zenstock
SBRA is a Solid High Dividend Yield 
Today's article will take a look at a high-dividend growth stock that is giving investors a 7.7% payout.
There are many ways to invest in real estate, such as mortgages, physical assets, or development projects. All of these experience their own volatility based on the market conditions. There's also a subsector that performs very well and generates consistent cash flow: healthcare real estate. This includes doctor's offices, specialty healthcare services, and pharmacies. And regardless of how the economy is performing, patients will continue to use the services offered by these facilities.
One such company potentially worth investing in is Sabra Health Care REIT Inc (NASDAQ:SBRA). Its portfolio contains more than 500 investments, both physical locations and financial products, with 70 via partnerships. Sabra's locations are spread across 43 states and Canada.
Here are three reasons why SBRA stock should be considered for an investment.
Future Growth 
The first reason is future growth, which is due to the population growth. According to a study by the U.S. Department of Commerce, the overall population should grow by 30% to over 415-million people from 2014 to 2060. More importantly, approximately one in every four people will be over the age of 65. This is important because seniors visit healthcare facilities much more often than younger individuals. (Source: "Projections of the Size and Composition of the U.S. Population: 2014 to 2060," United States Census Bureau, March 2015.)
Growth could also come from more regular acquisitions made to broaden the portfolio and earn more cash flow. One example is the 49% stake that was invested into Enlivant, a private healthcare real estate company. The purchase gives Sabra exposure to an additional 183 senior housing communities. (Source: "Sabra Enters into Agreements to Acquire 49% Equity Interest in Senior Housing Joint Ventures Managed by Enlivant; Closing Expected Prior to Year End 2017; Places Sabra on Path to 100% Ownership of Portfolio," Sabra Health Care REIT Inc, September 19, 2017.)
Enlivant is a bit more strategic than other similar cases, because only 83% of the properties in this joint venture partnership are occupied. But since Sabra is a very good operator, there is plenty of upside to filling vacant spaces. I wouldn't be surprised if Sabra one day took a run at the remaining 51% of the company, giving it the ability to run the entire business how it wants while adding much more to the overall earnings of the company. And the joint venture deal with Enlivant is just one example; Sabra is regularly taking stakes in companies, if not purchasing them outright.
SBRA Rewards Its Investors
The second reason to consider SBRA stock is its shareholder rewards. In 2012, Sabra's total revenue was $103.2 million; this number jumped to $259.2 million in 2016. However, this total wasn't kept entirely within the organization, with a part of the revenue being put towards a dividend. (Source: "Sabra Healthcare REIT Inc.," MarketWatch, last accessed September 22, 2017.)
And as revenue grew, so did the dividend. In 2012, the annual payout was $1.32 per share annually; this rose to $1.68.
The aforementioned population growth and strategic partnerships are why the dividend continues to grow. Another reason is the company's strong financial discipline, as shown by how cash flow more than covers the dividend. Further growth should also lead to a higher average dividend yield, boosting the shares' trading price.
Attractive Valuation
The last reason to view SBRA stock positively is its very cheap valuation.
Of course, the lower the stock price, the better, because more shares could be purchased as a result. The metric of choice in this regard is the price-to-earnings (P/E) ratio, which takes the current stock price and divides it by the annual earnings. When a company's ratio is lower than that of its industry peers, it means that there is more value and that it is trading at an attractive valuation.
The current ratio for Sabra is 18.8 times, or $18.80 per $1.00 of earnings, compared to 41.3 times, or $41.30 per $1.00, for the overall industry. I believe that SBRA is a company which is ignored due to its smaller market cap size in relation the industry as a whole; investors seem to be focusing on larger-cap names in the same segment.
I mention this because all three margin ratios are higher than those of the overall industry. For instance, Sabra's profit margins are 35%, be compared to the average of -11.4%. This means that the majority of companies in this industry are actually losing money. But as long as the team at Sabra continues to do what it's been doing, the stock price and the valuation should gradually trade higher.
Final thoughts About SBRA Stock
Sabra's past, present, and future, while offering no guarantees, can still help assess the company's potential. The past shows how shareholders and the business is being run, the present helps determine whether the investment makes sense, and as for the future, there is foresight on what to expect from the business.
With all this in mind, there are plenty of reasons to consider SBRA stock, though the same warnings about doing your own personal research first apply.