Ross Stores, Inc.: Why Is ROST Stock Soaring Today?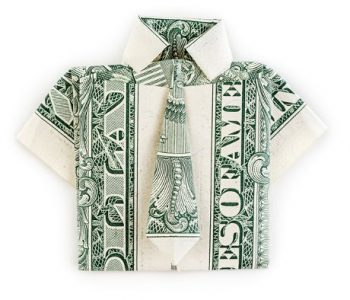 ROST STOCK Up More Than 4%
Shares of Ross Stores, Inc. (NASDAQ:ROST) stock have popped up more than four percent in pre-market trading.
The move in the stock can be attributed to the release of the company's third-quarter earnings. ROST stock reported earnings of $0.62 per share, beating analysts' estimate of $0.56 per share.
Same-store sales were up seven percent compared to the previous year. These are stores that have been open for more than one year.
Through the first nine months of the year, same-store sales have grown four percent. This is not new to the company; in the same period of 2015, same-store sales grew the same amount. (Source: "Ross Stores Reports Third Quarter Earnings, Updates Fourth Quarter Guidance," Ross Stores Inc., November 17, 2016.)
Ross Stores is a discount retailer that is focused on giving its customers the best deal possible. Earlier this week, TJX Companies Inc (NYSE:TJX), another company in the sector, also reported better-than-expected numbers. This shows that the U.S. consumer is focused on getting discounts. (Source: "The TJX Companies, Inc. Reports Q3FY17 Results with Comp Sales up a Strong 5% Over Last Year's 5% Increase," TJX Companies Inc, November 15, 2016.)
What does this all mean for shares of ROST stock?
It seems the U.S. consumer is taking a hard look at their finances. With the weather changing from fall to winter, consumers have no choice but to go shopping to keep warm.
The third-quarter earnings included the back-to-school shopping period, the company's second-busiest period. With the U.S. consumer looking at their bottom line, the fourth quarter could be another stellar quarter in the books. The fourth quarter includes the busiest time of the year, which is the holiday season.
Over the past nine years, the dividend has seen an increase, thanks in part to more money flowing down to the bottom line. Based on past dividend hikes, the board of directors will review the dividend policy in the first quarter of 2017, after the holiday season results are in.