Retirement Income Alert: 3 High-Dividend Stocks Paying up to 9.4%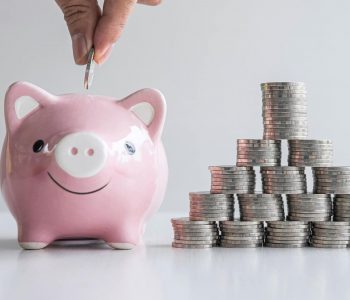 These High-Dividend Stocks Pay Reliable Retirement Income
From talking with investors, I know that many of them are struggling to generate enough retirement income from their portfolios.
Over the past few months, the Federal Reserve has slashed interest rates to prop up the economy. As a result, yields on traditional sources of retirement income, like savings accounts, certificates of deposit, and fixed-income securities have plunged.
One way of appreciating how bad things have gotten is to look at the payouts from government bonds.
Last summer, for instance, a $100,000 investment in 10-year U.S. Treasury notes would have thrown off $3,100 in annual income. Today, that same investment will only generate $617.00 in annual interest.
But one quiet corner of the investment world has still proven to be a reliable source of retirement income: high-dividend stocks.
Today, you can still find many high-dividend stocks with respectable payouts. It's not uncommon to find established, highly-profitable business with yields upwards of 12%.
More importantly, high-dividend stocks come with built-in protection from inflation. With the Fed printing up trillions of dollars in new money out of thin air, many economists have predicted that the cost of living could soar in the coming months and years. But companies should be able to raise their prices, and by rough extension their distributions, roughly in line with inflation.
So, to help get you started, I've highlighted three of my favorite high-dividend stocks for reliable monthly income.
To be clear, I wouldn't call the list below a collection of "buy" recommendations. It does, however, serve as a great starting point for further research.
Let's get started.
MGM Growth Properties LLC
COVID-19 has hammered the casino business. With growing fears of catching a virus, people don't want to fly to tourist destinations, play cards touched by strangers, or try their luck at a public slot machine. As a result, the industry has reported plunging revenues, which could take years for them to recover.
MGM Growth Properties LLC (NYSE:MGP), it seems, has held up just fine. The secret to the partnership's success is that it owns casino properties, but doesn't actually operate the businesses itself. And through the pandemic, rental income has pretty much rolled in like clockwork.
Management seems optimistic, too. As I wrote about earlier this week, MGM's executives recently announced plans to repurchase up to $700.0 million in stock and boost the partnership's quarterly distribution. Those measures will raise the forward yield on units to almost seven percent.
Obviously, tenants can and do default on their obligations from time to time. But executives would not have announced these new measures unless they were optimistic about the future of their business.
Office Properties Income Trust
Office Properties Income Trust (NASDAQ:OPI), like the partnership's name implies, owns dozens of office buildings across the country. But, unlike most landlords, executives have focused on building the company's tenant mix around bureaucratic agencies and government contractors.
The Federal Government represents Office Properties' biggest public tenant by square footage, followed by the State of California, Commonwealth of Massachusetts, and the State of Georgia. (Source: "Office Properties Income Trust Investor Presentation," Office Properties Income Trust, September 2020.)
Needless to say, these types of tenants won't "go out of business" anytime soon. The government, even during a recession, has no problem paying its bills on time. And this has resulted in a reliable stream of rental income for Office Properties.
This has also resulted in reliable retirement income for unitholders. Since the trust went public in 2009, management has mailed out a check to unitholders every single quarter. Today, Office Properties pays a quarterly distribution of $0.55 per unit, which comes out to an annual yield of 9.5%.
Iron Mountain Inc
If you were to visit my home office, you'd find stacks of research reports, insurance documents, and financial statements. Now imagine the copious amount of paperwork generated by a legal practice or a dental office. Despite the growing use of computers, many industries still keep physical records. And that reality has created a lucrative business for Iron Mountain Inc (NYSE:IRM).
Iron Mountain owns hundreds of storage warehouses around the world. In exchange for keeping the physical records of Corporate America, the company charges customers monthly fees. This results in an annuity-like revenue stream that you could set your watch to. And management supplements these profits through additional services like shredding and document retrieval.
Iron Moutain passes on most of these revenues to unitholders. Storage warehouses cost little operate, so almost every dollar in sales flows straight to the bottom line. As a result, the partnership comes with an upfront yield of over 8.4%.
Unitholders can expect that distribution to grow over time, too.
Through the recent pandemic, management has reported barely a blip in quarterly profits. Second-quarter storage revenues, in fact, increased four percent from the same period in 2019. And Iron Mountain continues to find new ways to pad its income stream by breaking into the fast-growing data center industry. (Source: "Iron Mountain Reports Second Quarter 2020 Results," Iron Mountain Inc, August 6, 2020.)
All of this should mean a growing source of retirement income for unitholders in 2020 and beyond.