Are Real Estate or Stocks a Good Investment for 2017 Under Donald Trump?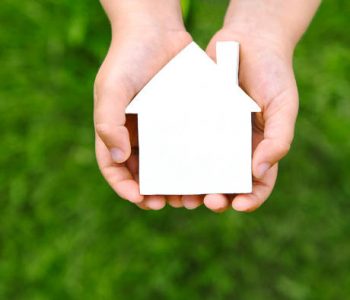 Real Estate Or Stocks?
When it comes to investing, no matter if it real estate or stocks, every investor has the same goal: to grow and preserve the invested capital. But before any capital is deployed to achieve one's investment goals, there should be some time spent on doing your due diligence.
Research prior to making an investment is time well spent because once an investment is made, it may be too late for any changes. You may also discover something you didn't previously consider and that could have an impact on the overall investment.
There are many factors to investments that could be too much for you to handle. For instance, take the new President of the United States, Donald Trump. During his campaign, Trump focused on his fiscal policy, which is designed to grow the economy.
Actions speak louder than words, however, and only a few days into his presidency, Trump has been signing off on deals as promised. He has signed an executive order to advance the Keystone XL pipeline, which should create 20,000 jobs. This could be the first of many executive orders that President Trump signs off on. (Source "TransCanada releases Detailed Keystone XL Job Creation Data," TC Pipelines LP, January 10, 2012.)
Trump also wants to provide tax cuts to large corporations because too many companies have large amounts of cash sitting in overseas bank accounts. The President hopes to have these businesses bring the money back to the U.S. and invest it in the U.S. for further growth. One company that would benefit from this is Apple Inc. (NASDAQ:APPL), which has over $200.0 billion overseas.
Trump's actions should not be ignored because they could have a big impact on investors' bottom lines. One particular metric of note in this regard is the benchmark interest rate, which is set by the U.S. Federal Reserve. The current benchmark rate near historic lows, sitting at 0.75%.
The Fed periodically reviews the economy and many other aspects to determine if an interest rate hike is appropriate. When there is an increase, it's the Fed telling the world that it has confidence in the economy and believes it will see growth going forward. December 2015 saw the first rate hike in nine years, followed by another exactly one year later.
With interest rates increasing and the plan that Trump has in place for the economy, the U.S. economy could be seeing growth the likes of which it hasn't seen in years.
For investors, a bustling economy should be great news. However, this may not be the case, depending on the asset class of an investment opportunity. Now the question returns back to if an investment should be considered in either the real estate or stock market.
Real estate is a great asset class that protects investors from inflation. However, if the economy is growing and interest rates increase, it could be very harmful for a real estate investor. This is because real estate is an asset class that is very sensitive to increases in interest rates.
Real estate is an expensive asset to own and debt is a very common method that is used to make an investment. Due to using debt and interest rates rising, the cost of having the debt ends up being a bigger burden. Therefore, the return that is generated ends up being lower than intended over the long term.
Another negative with Trump being the President is that first-time home buyers will be losing the lower premium on mortgage insurance for government-backed housing loans. This will impact approximately one-million homeowners, with the additional cost for ownership for those still looking to purchase real estate becoming $500.00 a year. (Source "Trump already suspends Obama-era FHA mortgage insurance cut," MarketWatch, January 21, 2017.)
By getting rid of this program, many investors and first-time buyers will remain on the sidelines, reducing overall demand in the real estate market.
When it comes to the stock market as an investment, things change with Trump at America's helm. Consider how the Dow Jones Industrial Average reached record territory, hitting the 20,000-point mark, only days after Trump's inauguration. This didn't happen by chance; since Trump officially won the presidency, the Dow has gone up over seven percent–an impressive figure to achieve in just under three months.
Not all companies that are listed on the trading exchanges will benefit from a Trump presidency. Businesses with a large debt burden may see issues in a rising interest rate environment. These companies could respond by reducing their debt load if it begins to hamper cash flow, and could potentially lead to selling assets and/or dividend cuts.
Growth-oriented companies will be a big beneficiary of an improving U.S. economy, as their growth becomes even more accelerated in a rising interest rate environment.
The sectors that should benefit from a Trump presidency will include energy, infrastructure, defense, pharmaceuticals, and the finance. This is because the president will have fewer regulations on these sectors, so the companies are participating in more of a free market. They will also be impacted by U.S. economic growth.
With these sector expected to see growth, it will spill over to other sectors, such as the technology, consumer discretionary, and automotive. This is due to job growth and consumers having more disposable income to spend. More spending means more growth, which is what Trump is expecting from the economy.
Historical Returns Real Estate Vs. Stocks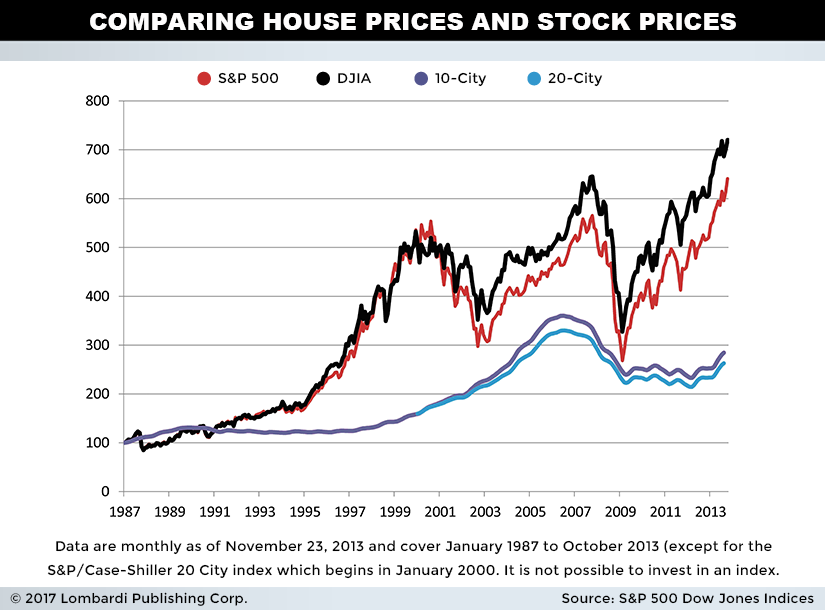 Over the past 25 years, interest rates have been coming down. In the 1980s and the 1990s, the interest rates were in the double-digits, peaking at 20% in the '80s.
Since then, interest rates have been going lower before reaching today's previously noted 0.75%. As interest rates have decreased, it has been more beneficial for investors since they stand to gain from businesses having greater cash flow available and generating higher rates of return.
Past Performance
With interest rates on a downward trend since the 1980s, the capital invested into the real estate market has increased.
The returns from the real estate market have been positive since 1987, tripling since, with an approximate annual return of eight percent. Note that the above chart only features the largest cities in the U.S., which have the highest returns in the country.
Over the same period, the stock market has seen the tech bubble in 2000 and also the recession in 2008, which hit the market very hard. One would think that the real estate market would outperform the stock market due to this, but this was not the case.
The returns seen from the stock market index were more than six times the initial investment. The average annual return was nearly 20%, even when factoring in the two big downturns.
There are many reasons why the stock market outperformed the real estate market. First and foremost is the diversification factor. When investing into the stock market index, there are many different sectors. As such, real estate doesn't really benefit from diversification; the investment is based solely on the state and city the property is in.
Another reason why the stock market has outperformed is that companies in the index have a global presence. For instance, if there is a slowdown in the U.S., another country that is seeing grow can pick up the financial slack. The U.S. branch can also learn from the successes of its global brethren; in contrast, only the U.S. matters for real estate investors.
With the stock market, there is an opportunity of investing into areas considered to have a high barrier to entry. For everyday investors, these businesses would be considered cash cows. By investing into the stock market, these opportunities have a lesser chance of being missed. Notable sectors include pipelines, telecommunications, and technology.
Final Thoughts On Real Estate Vs. Stocks
So is real estate a good investment in 2017? Or are stocks a good investment in 2017?
The past performances of both the real estate and stock markets are no indication of how the future will look. However, they do provide info on how these markets perform based on the interest rate environment. This is why it is very important to spend some time researching appropriate investment opportunities.
The real estate sector could still see many negatives with Trump as President. Lower premiums on mortgage insurance are possible, for instance, and would be a big negative for first-time buyers. And with interest rates on a gradual uptrend, the effect will become apparent.
The stock market could see different results over the next four years of Trump, with many of the sectors potentially seeing positive results.
A huge helping hand could come from the tax cuts that were proposed during the campaign trail. This could be the deciding factor in why stock market outperforms the real estate market.
Even though it is still the early days of Donald Trump's presidency, the stock market has seen a boost from investors bidding the market higher. As such, we could be in the early days of seeing a rally in the stock market.