A Unique Real Estate Company: Earn a 6.9% High Dividend Yield From GEO Stock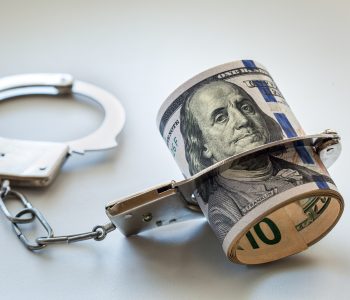 iStock.com/Bespalyi
Earn a High Dividend Yield With GEO Stock 
Owning high-dividend-yielding stocks is a great method for earning income, especially in the current low-interest-rate environment. And today's company should be looked at very seriously for this reason; it is offering a great yield of 6.9%.
This may sound to good to be true and like there must be a catch. And yes, there is one: you must be patient so as to maximize profits. And profits are on the way up, with a lot of cash flow making the dividend more than affordable.
The company in question is The Geo Group Inc. (NYSE:GEO). The focus of this business is the leasing and managing of real estate assets in the U.S., Australia, South Africa, and the U.K. There are currently more than 140 facilities being run under the Geo Group brand.
Geo is also a specialty real estate company that operates in correctional and detention facilities. This includes minimum, medium and maximum security prisons, immigration detention centers, and detention centers.
Let's take a look at two reasons to be bullish on GEO stock.
Dirt-Cheap Valuation
Before deploying any capital into a company, research its trading multiple. This number will help determine if there is too much being paid for the company's earnings. The ideal valuation is one in line or below the industry average, which is used because it consists of companies that share the market with the company in question. Therefore, these businesses are influenced by the same outside factors, such as economic performance and government regulations.
GEO stock is currently trading at a very cheap valuation of 18.9 times, based on its current price-to-earnings (P/E) ratio. This is compared to 90.5 times for the industry average.
When there is a large difference in the P/E, as in this case, it is due to weak growth results and a poor outlook. Based on Geo's financials, it seems that investors are ignoring a great company. For instance, from 2012 to 2016, the sales revenue grew every year at an annual average of 9.4%. (Source: "GEO Group Inc.," MarketWatch, last accessed August 31, 2017.)
Based on estimated earnings, the growth trend is expected to continue. Below is a table with the annual earnings per share (EPS) expected in the coming years:
| | |
| --- | --- |
| Year  | Estimated EPS |
| 2017 | $1.27 |
| 2018 | $1.53 |
| 2019 | $1.59 |
Earnings are expected to grow, which should help boost the valuation of GEO stock as time passes.
Earn a High Dividend Yield
Geo stock is offering an annual dividend yield of 6.9%, earned regardless of the market's current performance. This yield is almost twice that of the industry average and requires no extra work on the part of the investor; simply purchase the shares and hold on to the investment to collect the income.
The Bottom Line on GEO Stock
GEO is a very unique company which will likely not have to face new competition thanks to the market's high barriers of entry. This protects its earnings of the company and gives the management team the time to focus on growing the business.
GEO stock is a great investment opportunity for earning a high dividend yield in a low-interest-rate environment. With its growth outlook to look forward to and discount valuation, there are plenty of reasons to consider GEO stock as a potential investment.
Also Read:
10 Best Real Estate Stocks to Own in 2017
REIT ETF List: Earn Regular Income from These Real Estate ETFs