Early Retirement Planning: 5 Things to Consider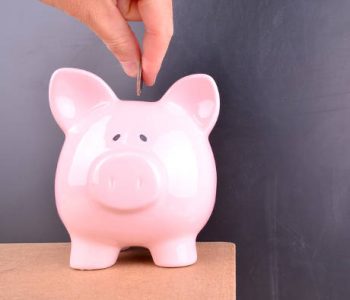 How to Start Early Retirement Planning
No matter if you are just starting your career or have been working the same job for 10 years, retirement is something you have likely thought about. However, for many, a fulfilling retirement may not be possible without early retirement planning.
But early retirement cannot be achieved overnight. However, the earlier the plan is in place, the earlier the retirement dream can be achieved. Let me explain five things to consider to become closer to the reality of early retirement.
1. Determine the Lifestyle You Want to Live
The easiest way to determine how you want to live in retirement is by taking a close look at your current lifestyle. The first question to ask yourself is if you want to maintain your current lifestyle or if are you willing to downgrade some aspects to accommodate early retirement. Once that question is answered, many other aspects will come together.
If your answer is to maintain your current lifestyle, you'll need to give your financial situation greater thought. From there, consider how much money you are bringing in from your salary and how much your current lifestyle is costing you.
If you just want to live a simpler lifestyle, determine what you are willing to cut out of your budget and how much per year that lifestyle will cost you. You will then be ready for the next step.
2. Prepare for Early Retirement Planning
Once you have decided on the type of lifestyle you want upon early retirement, you need to determine the plan to achieve that goal. The hardest thing of any plan is to take the first step. Below is one example of the costs that need to be factored into early retirement planning.
| | | |
| --- | --- | --- |
| Year | Inflation Adjusted Increase | Funds Needed to Maintain Lifestyle |
| 1 | — | $50,000 |
| 2 | $1,500 | $51,500 |
| 3 | $1,545 | $53,045 |
| 4 | $1,591 | $54,636 |
| 5 | $1,639 | $56,275 |
In the above example, I have assumed that the early retirement planning cost per year would be $50,000.00 and used the historic average inflation figure of three percent. However, any amount can be used to determine the annual retirement cost that you would incur.
Each year going forward, the cost would increase by three percent.In year one, the total cost of early retirement would be $50,000.00. Then, in year two, when inflation is factored in, the total cost would be $51,500.00
The above chart illustrates the first five years of such a plan. In your case, this chart would be stretched to 20 or 30 years, so the inflation cost would be much larger over time. Inflation over time is a large cost that is often forgotten, so make sure to remember it.
3. Save and Invest Early
After completing the first step of determining the cost of retiring, you need to determine how you will make it possible.
This is the most pivot step into the early retirement planning process and it comes down to saving and investing. In order to invest to grow the money, there needs to be a savings plan in place as well.
A good saving rule is to take 15% to 20% of your take home pay and put it aside for your retirement. A great way to have this implanted into your everyday life is to set up automatic withdraws into a retirement or saving account. This way, the money will be working for you.
Income investing is a great way to start the process of investing and protect yourself from rising inflation. What I mean is finding companies to invest into that continue to increase their payments to shareholders over time. This will generate extra income that could be used to reinvest more for retirement.
4. Make Money on the Side
The most precious commodity in life is time. But in order to earn more money, time must be given up. A potentially great way to achieve your retirement planning goal early is to earn extra income on the side. Depending on your current career, opportunities could range from working extra hours to picking up a second job.
Using the "15% to 20%" rule mentioned above, combined with the extra income, would be a huge boost. It may seem obvious, but over time, more being saved and invested means that achieving early retirement will happen that much sooner.
5. Track Spending
Retirement requires a plan, and then reviewing that plan repeatedly over time. A great strategy is to go over your retirement plan once a month and review where money is coming from and being spent. If there are transactions that could be cut out, determine if the goods or services are needed.
An example of a simple cost that adds up easily over time is grabbing a coffee every day. On average, a cup of coffee costs about $2.00, which would amount to $500.00 over a year. That means 10 years of buying coffee each and every day before work would amount to over $5,000 once inflation is factored in.
Therefore, when budgeting, every detail matters. After all, a cup of coffee each day could be the difference between retiring in 10 years and doing it in 15.