PepsiCo, Inc. : Is PEP Stock a Top Dividend Stock?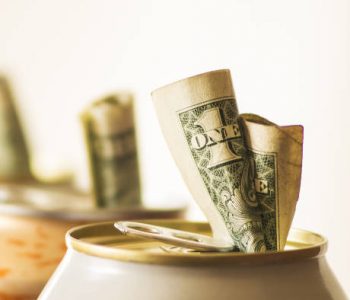 Upside for PEP Stock?
PepsiCo, Inc. (NYSE:PEP) stock is one that should be given consideration by dividend growth investors.
PEP stock, with operations around the world, would be considered part of the consumer staples sector. Consumer staples are products that are needed by consumers no matter how the economy is doing.
In the case of PepsiCo, the company's consumer staples products include food and drink products such as "Pepsi" soft drinks, "Lay's" chips, and "Quaker" oats. Its products also cover a variety of tastes and markets, such as "Gatorade" being favored by athletes and "Tropicana" juice being a mainstay at many breakfast tables.
Even though being in the consumer staples segment isn't as exciting as, say, the technology sector, it does reward patient investors, as evidenced by how PEP stock shareholders have been treated.
The current dividend for Pepsi stock is $0.7525, paid out on a quarterly basis. Shares of PEP stock are trading at $105.63 as of this writing, as well as offering a current yield of 2.85%.
2016 marks the 44th year that a dividend has been paid out. This is quite impressive, even more so considering that the dividend has seen an increase every year, being reviewed annually in May.
The dividend is not the only method that was used to reward shareholders. Beginning in June 2016, a total of $7.0 billion was planned to be returned back to owners of Pepsi stock through a combination of the dividend payouts and a share repurchase program. (Source: "PepsiCo Reports Fourth Quarter and Full-Year 2015 Results,"  PepsiCo, Inc., February 11, 2016.)
The share price performance has also been notable and a sign of rewards. Over the past five years, shares of PEP stock have gone up 64% and are trading at an all-time high.
So with all this good news, why should shares of Pepsi stock be considered?
Again, PEP stock is part of the consumer staples segment, with helps with the day-to-day movement of the shares. The metric that is used to measure share price movement is the beta. In the case of PEP stock, the beta is 0.62, which is compared to one for the overall market. This simply means that if the overall market fell by one percent, Pepsi stock could fall by 0.62% on average.
This is one aspect that income investors should consider when looking at dividend stocks. The reason why this is important is that, even though a yield is offered by the stock, it could be lost in the overall return. To explain further, PEP stock currently offers a yield of 2.85%, as mentioned previously. If there was a huge price movement day-to-day, the overall return could be negative. If that happened, the dividend yield would only be compensating for the lost capital appreciation.
Another reason to consider PEP stock is the company's global presence, with PepsiCo currently selling its products in over 200 countries. This helps with diversification, should one country experience a slowdown or a negative impact from foreign exchange. And being a global company means that further investments can be made into countries that are growing at a faster pace. As a result, the return on investment is potentially higher.
Final Thoughts on PEP Stock
PEP stock is shareholder-friendly and could potentially continue to benefit patient dividend growth investors. With a long history of increasing the dividend, a steady cash flow, increased payouts to shareholders, and a global presence, Pepsi stock may very well be worth owning forever.