PepsiCo, Inc.: Is PEP Stock Worth Owning?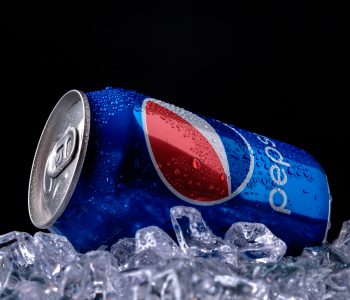 iStock.com/Fotoatelie
PEP Stock Continues to Reward Shareholders 
PepsiCo, Inc. (NYSE:PEP) is obviously compared a lot to direct competitor The Coca-Cola Co. (NYSE:KO). However, PEP stock offers investors the added bonus of being much more diversified.
The reason for the diversification is its large food and healthy snack division, with brands under this division including "Frito-Lays," "Quaker," "Naked Juice," and "Stacy's Pita." Another reason is the many deals Pepsi has in place, which lowers the effort needed on its part while still profiting. Partnership companies include Starbucks Corporation (NASDAQ:SBUX) and Unliever NV (ADR) (NYSE:UN), which provide PepsiCo with entry into the coffee and tea markets. The company now has the leading market share in this segment in the U.S. as a result.
Now, 20 years ago, all this diversification would not have been a good thing. However, consumers are now more health-conscious, avoiding soda and instead looking for healthy alternatives. PepsiCo realized this shift in the trend was occurring, hence the current capital allocation.
That said, management is looking into areas where margins could improve. The top line is expected to grow going forward, but to boost margins further, attempts are being made to reduce overall costs. One example is the current $5.0-billion savings plan, which has a target date of 2019–a date the company it says it is currently on track to reach. (Source: "2015 Annual Report," PepsiCo, Inc." February 11, 2016.)
Also Read:
Which Is Better? The Coca-Cola Co (KO) Stock or PepsiCo Inc (PEP) Stock?
10 Top Dividend Stocks to Watch in 2017
Disciplined Return of Capital
PEP stock pays out a dividend, released quarterly and reviewed annually. The review is to ensure that earnings more than cover the dividend so the company needn't turn to debt to pay a dividend.
The dividend has currently seen an increase for the past 44 years. Having risen its dividend for over 25 straight years, PepsiCo stock is part of the S&P500 Dividend Aristocrat Index. Stocks in the index are also some of the 500 largest companies listed on the U.S. trading exchanges.
The company has also been repurchasing shares. The company is aiming for $2.0 billion worth of share buybacks in 2017, according to the year's financial outlook. (Source: "PepsiCo Reports Fourth Quarter and Full-Year 2016 Results; Provides 2017 Financial Outlook," PepsiCo, Inc., February 15, 2017.)
Dividend growth and share buybacks can continue successfully, as evidenced by the forecasted earnings listed below:
Year

Forecasted
Earnings
2017
$5.16
2018
$5.56
2019
$5.99
2020
$6.37
Final Thoughts About PEP Stock
Just because two stocks are in the same market segment doesn't mean they should be seen as identical. Rather, research each to make a more informed decision that will lead to the largest rate of return. PEP stock is a perfect example of this.
PEP stock's current dividend yield is 2.76%, which is above the average.