PBA Stock: A Solid Monthly Dividend-Paying Stock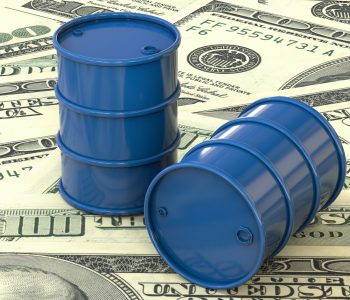 iStock.com/MassimoVernicesole
Can Investors Benefit from This Monthly Dividend-Paying Stock?
For income investors looking for a regular source of income, there are a couple of options in the marketplace. However, the one issue with many of these options is that either the return on the invested capital is too low or the payout is not that often. For example, the interest rate being offered on a saving account or money market investment may be very low, with no return on capital deployed. You could turn to bond investments, but those only pay out twice a year.
Today's article will focus on a high-dividend growth stock that doesn't have these problems and that is averaging a dividend yield double that of the market average: Pembina Pipeline Corp (NYSE:PBA) stock. Unlike most dividend stocks, who pay investors quarterly, PBA stock's payout is every month. Let me explain this potentially great investment.
Company Information
Pembina Pipeline Corp is an energy transportation and service provider. The company condensates and delivers crude oil and natural gas liquids, as well as gathers and processes natural gas in its facilities. The company also provides terminaling and storage services. The lengths of its contracts vary between short- and long-term.
Assets and services are located in both Canada (Alberta, British Columbia, Saskatchewan) and the U.S. (North Dakota). It also has operations in the Canadian oil sands, where it delivers and transports heavy oil for the area's drilling companies.
This investment may sound very risky because it works with crude oil and natural gas, which see a lot of daily volatility. But once you understand the company in greater detail, you'll see that there is nothing to be concerned about. In fact, Pembina's revenue is very consistent to the point of being easy to predict.
Strong and Protected Business Operations
As with any dividend-paying stock, the most important numbers for Pembina are its gross and net income—the income remaining after accounting for employee wages, rental fees, operation costs, etc. In Pembina's case, both numbers have more than doubled over the past five years. (Source: "Pembina Pipeline Corp.," MarketWatch, last accessed July 27, 2017.)
Also Read:
Best Utilities Stocks with High Dividends for 2017
The 5 Best High Yield Investments
Below are the three main reasons why the company's numbers are so positive.
1. High Barrier of Entry
No matter the industry, there is always the need for an initial capital investment to get things rolling. How much varies between sectors, but for a pipeline company like Pembina, the costs are rather high.
This may sound like a disadvantage, but for investors, it's actually a very good thing. This is because the high entry cost means there won't be many new companies taking market share away from Pembina. And since Pembina is an established business, these costs are obviously far behind it.
The huge amount of capital needed also means there are only a handful of companies in the pipeline industry. And since there are so few, they are very spread out geographically, meaning no operational overlap.
2. No Drilling Required
Drilling for oil and natural gas is high-risk, high-reward. For one, the price of the commodity is a major factor. Today, the price of oil is trading at less than half of what it was in 2014, leading many drilling companies to put projections on hold and run fewer operations. Then, when the price of oil bounces back, companies would look to invest more capital. However, this creates too much uncertainty, since the company's performance is based on the price of the commodity.
But no matter how the price of a commodity is doing, there will always be oil and natural gas flowing through a pipeline company's assets. Diversity is provided by Pembina's range of clients, which include Encana Corp (NYSE:ECA), Enbridge Inc (NYSE:ENB), and Royal Dutch Shell plc (NYSE:RDS.A). Further, there will always be a demand for oil and natural gas, which is why the company has steady earnings. (Source: "Investor Day," Pembina Pipeline Corp," May 16, 2017.)
3. Inflation-Protected Earnings
Executives and investors alike are always concerned with the impact of inflation on a company's operations. When it becomes an issue, the first thing many company bigwigs think to do is to increase what they charge consumers. However, this carries the significant risk of driving clients away if not handled properly. A company normally looks to keeps the client happy by taking the hit to its margins. However, this leaves less money available for the dividend, which could turn off many investors.
However, since Pembina's industry has a high barrier of entry, the company holds more pricing power. In other words, Pembina has such a large market share that it can increase charges without losing any clients. It's even essentially in the contract they sign.
PBA Pays Out a Monthly Dividend Payment 
Also PBA stock is no stranger to dividend growth, increasing once a year. The last three dividend hikes were between 4.9% to 8.2%.
Presently, the annual dividend would amount to $2.04 a share and monthly would amount to $0.17 per share. PBA stock is paying out a dividend yield of 4.63% presently. With the current low interest rate environment, this is a great investment opportunity that would satisfy the need for a high income. This generosity towards shareholders is very rare to see from a monthly dividend-paying company.
With a growing dividend, steady and predictable revenue, this adds to lower daily price movement of the stock. This would result in preserving more of the capital that has been invested in PBA stock.