PAA Stock: 3 Reasons to Consider This 10.1% Dividend Yield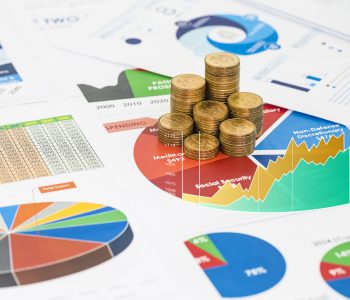 iStock.com/holwichaikawee
PAA Stock is Offering a Yield of 10.1%
Today's in-depth analysis will be for Plains All American Pipeline, L.P. (NYSE:PAA). The reason why PAA stock initially caught my eye was its 10.1% yield, making for some high dividend investing.

Plains All American owns and operates midstream energy infrastructure assets, including logistic services for crude oil, natural gas liquids, and natural gas and refined products, with assets in the U.S. and Canada. On average, the company transports more than four-million barrels each day.
Even though Plains All American operates in the volatile oil and gas sector, its operations and revenue remain stable. That's because it doesn't take on the risk of drilling for oil and gas itself, but rather operates a service to other energy companies that do. The company's contracts also maintain this steadiness.
Now, let's take look at why PAA may be worth consideration as a potential investment.
Get Paid a Piece of the Profits
PAA stock pays a quarterly dividend to its investors. At present, the dividend payment per share is $0.55.
Based on the current stock trading price of $22.01, the dividend yield is 10.1%. This is above the over market income return; other companies in the energy transportation sector have an average dividend yield of 4.9%. What's more, the businesses on the S&P 500 Index, which are the 500 largest companies in the U.S., are averaging a dividend yield of 1.9%.
A big advantage of owning PAA stock is that there would be a lesser focus on stock price gains due to the large return. Given the size of the payout received from PAA stock, there wouldn't be the need to sell shares and incur a commission cost. This results in more cash in the investment overall and a higher bottom line over time.
Looking ahead, there is a high probability of the dividend yield remaining in place. That's because Plains All American is structured as a master limited partnership (MLP). MLPs pay no corporate taxes, but in exchange must pay out 90% of business income through the dividend. This means that if the income increased, so too would the payout, regardless of of how high the dividend yield is.
High Barrier of Entry
When determining the quality of an investment, the future is important to consider. There are many questions you need to ask: "How will outside competitors impact the business?" "How easy is it for a new company to take market share away?" "How could the government influence the business?"
Plains All American works in an unfavorable segment of the energy market because if a company wanted to start operating in the transportation sector, it would face a lot of roadblocks. One major one is the large amount of capital required to get the business off the ground, including the cost of building the infrastructure and acquiring the necessary equipment. This is very difficult to complete since many companies do not have millions or billions sitting in their bank accounts.
Another barrier is the government. There is an approval process involved when starting a business which includes regulatory approvals and licenses. A lot of time (and patience) is needed due to both the hearing and potential delays. This process, too, requires an initial investment.
PAA Growth Outlook
Since Plains All American already has pipeline assets in operation, the question is how to create more growth. One example of an attempt being made is the expansion of the Delaware Basin pipeline system. The goal is to increase capacity by 200,000 additional barrels each day, which is about a four-percent increase in the overall number of barrels being moved. This move also increases the company's market share further. (Source: "Plains All American Pipeline Announces Successful Open Season and Expansion of Delaware Basin to Cushing Pipeline System," Plains All American Pipeline, L.P., July 18, 2017.)
The growth in the number of barrels being transported also helps top-line revenue growth, even if the number of barrels moving does not change. The reason is that as time passes, the amount being charged for moving oil and gas increases due to inflation.
Final Thoughts About PAA Stock
This article has gone through three reasons why PAA stock should be considered for your investment portfolio. It is not every day that a market-beating dividend yield is found from a great company–one that is obligated to pay out a large amount.
This is a great alternative to battle against the low-income environment, especially with interest rates at record low levels. And if there happens to be any dividend increases, they will only increase the average dividend yield being calculated for buy-and-hold investors. This could translate into a higher margin of income being received compared to interest-rate-income-related investments.