Is Orchids Paper Products Co a Great Dividend Paying Stock?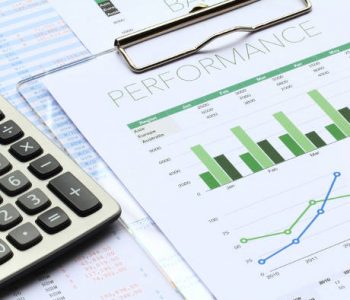 Earn More Than 5% From This High-Dividend-Paying Stock
When it comes to small-cap companies, it is very difficult to find companies that can be held forever in one's portfolio. After all, for dividend investors, the most important thing is earnings stability and earnings growth.
Orchids Paper Products Company (NYSE MKT:TIS) fits right into this criteria. The company is focused on manufacturing and producing: bathroom tissue, paper napkins, and paper towels. The market cap for TIS stock is approximately $258.0 million, with their main competitors in the sector being Kimberly Clark Corp (NYSE:KMB), which has a market cap of $41.0 billion, and Procter & Gamble Co (NYSE:PG), with its market cap of $233.0 billion.
The main focus for Orchids Paper Products is manufacturing and supplying of consumer tissue products which can be found under the home private label consumer market. For the home customer, the company may not be familiar due to a lack of branding using the Orchids name. However, there are brand names used for the company's products, including "Colortex," "Velvet," and "Virtue."
Dividend and Analysts' Opinion
Since 2011, TIS stock has seen its dividend, which is paid annually, grow from $0.40 to $1.40; this is an increase of 350%. Based on the current price of $25.24, the current dividend yield is 5.5%. The stock price has doubled since 2011 as well. (Source: "Orchids Paper Products Inc.," MarketWatch, last accessed October 31, 2016.)
Analysts believe the shares have more upside from the current price, estimating an upside within one year of 21%, which is a price target of $30.75. When factoring in the dividend yield, the expected return would be 26%. It is nearly unheard of to see expected returns of this nature from a company in the defensive sector.
Defensive Sector
Orchids Paper Products would be considered part of the consumer staples categories. Consumer staples are the essential products needed everyday such as food, beverages and in this cash tissues and paper napkins. The great thing for investors is when investing in such a categories; the earnings of the companies are non-cyclical. Therefore if the economy is booming or experiencing a slow down consumer staples products will always be in demand. When taking a deeper look into the annual financial reports for TIS stock, there is evidence of a steady upward growth trajectory.
The top line revenue line has seen 68% growth, from 2011-2015 and the same period has seen gross income double. This again due to the fact that Orchids Paper Products is in the consumer staples sector. (Source: Ibid.)
The results were not just the result of being in a defensive sector, management played a huge part. There was a strategic decision to the production of excess paper rolls from Oklahoma to South Carolina. The decision would save approximately $1.2 million due to outrage in Oklahoma due to weather in the winter. With cost saving such as relocation, the money could be used to strength the balance sheet by investing more into the business or reducing debt. (Source: "Orchids paper Products Company Announces 2016 Second Quarter Results Declares Dividend Of $0.35 Per Share," Orchids Paper Products Company, July 27, 2016)
Financial Outlook
Orchids Paper Products may not be as large as the competing Procter & Gamble, but its balance sheet is stronger when comparing the liabilities-to-assets ratio. Orchids Paper Products currently has a ratio of 46%, compared to 54% for Procter & Gamble.
In the case of the liabilities-to-assets ratio, the lower the number, the better, with a percentage below 50% meaning that assets are financed with equity. In the case of Procter & Gamble, it is using debt to finance some of its business goals. But for TIS stock, if an opportunity does come around to grow the bottom line and debt is needed, there should be no issues since the company is currently not too leveraged.
Final Word on TIS Stock
Even though the market cap is small, TIS stock is a great defensive stock. Run as a large-cap company as it continues to reward shareholders by increasing the bottom line and being classified as a high-dividend-paying stock, I would put Orchids Paper Products in the category of being a hidden dividend-paying gem.