Oracle Corporation: ORCL Stock Overlooked by Income Investors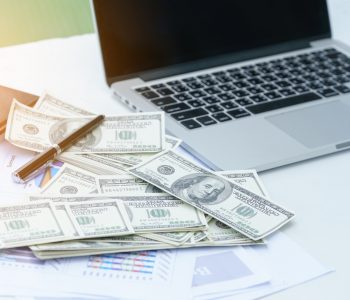 Earn a Steady Dividend and Reliable Dividend from ORCL Stock 
Oracle Corporation (NYSE:ORCL) sells products and services related to corporate information technology. The leading company in enterprise solutions, Oracle is involved with software and hardware, as well as cloud computing services.
The majority of Oracle's revenue comes from the Software division, which contributes approximately $0.75 of every dollar. This division, made up of two sub-divisions (new software licenses and software updates) enjoys consistent, predictable revenue.
Let's take a look at the business' benefits and why ORCL stock should be considered as an investment.
Business Growth
Oracle generates annual revenue north of $35.0 billion, with approximately 70% retained following expenses. One way the funds are used is for grow the business is by making strategic acquisitions. These have been primarily smaller tuck-in purchases made to grow market share while both building on existing relationships and creating new ones.
For example, last year Oracle purchased AddThis, a leading provider of "publisher personalization, audience insight and activation tools" in order to power and manage 15-million web sites. The purchase gives Oracle scale and insight into this segment of the market and benefits clients that have or need data cloud services while allowing Oracle to cross-sell. With the company's expertise, Oracle could grow AddThis much larger and faster than it would have grown as a standalone company. (Source: "Oracle Buys AddThis," Oracle Corporation, last accessed June 9, 2017.)
Another great example is the acquisition of Internet performance management business Dyn, Inc., which added further exposure thanks to its cloud-based services. This was a great strategic move based on Dyn's client list alone, which includes the likes of Netflix, Inc. (NASDAQ:NFLX), Twitter Inc (NYSE:TWTR), and Pfizer Inc (NYSE:PFE). (Source: "Oracle Buys Dyn," Oracle Corporation, last accessed June 9, 2017.)
Such acquisitions will take time to be reflected in Oracle's income, just as they take time to become part of the company's ecosystem. Also keep in mind that any overlap in services or products should help reduce the cost of business operations.
Dividend Income
Thirty percent of net income is given to investors in a form of a dividend. While ORCL stock's dividend yield of 1.7% is nothing to brag about, a few things about the dividend are.
First, the Oracle stock dividend has tripled since 2012. Since only 30% of the earnings are paid out to investors, the company is able to increase the dividend without the company's financial status taking a hit. Therefore, the dividend over the next five years could triple as well, if not grow at an even higher rate.
Another reason to see a higher dividend in the future is Oracle's the large cash balance. Not all of the company's earnings are being reinvested into the business or given to investors; a portion of net income remains aside in cash. This amount is currently north of $56.0 billion, which is about 30% of the market cap of the entire company. (Source: "Oracle Corp.," MarketWatch, last accessed June 9, 2017.)
A large cash balance could lead to a higher dividend per share, or perhaps a special dividend. In fact, a dividend hike is highly possible, even if the large cash balance remains untouched. As for a special dividend, this one-time payment would be taken directly from the large cash balance. This is also quite likely, given that the cash balance has been growing and that interest rates are offering nearly zero percent on savings accounts.
Time will tell regarding the special dividend, but at least investors can enjoy a steady regular dividend in the meantime.