NYCB Stock: Receive a High Dividend Yield from This Regional Bank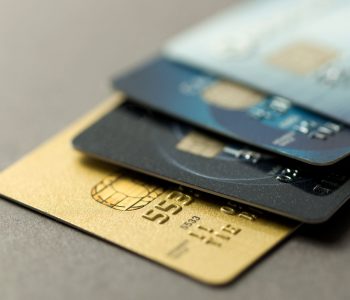 iStock.com/Kenishirotie
Earn a High Dividend Yield of 5.6%
New York Community Bankcorp, Inc. (NYSE:NYCB) is the top regional financial institution in the New York metropolitan area and a leader in producing multifamily mortgage loans in New York City.
NYCB stock is a very unique investment when compared to the large money center banks for several reasons, including its a high dividend yield, concentrated business model, and cheap valuation.
Let's take a further look at the three reasons to be bullish on NYCB stock.
An investment in the largest money center banks in the U.S would net you a dividend yield of two percent to 2.5%. This is lower than the rate of inflation, which is a negative to investors. But with NYCB stock, shareholders can enjoy a yield of 5.6%.
The immediate benefit is a higher return of income on the invested capital, with the possibility–if not likelihood–of dividend growth. The company's margins are improving thanks to the Federal Reserve's interest rate hikes, with four having occurred since 2015. What's more, more rate hikes could be announced since rates are near historic lows. This also shows confidence in the U.S. economy in regards to the present and future growth outlook. (Source: "United States Fed Funds Rate," Trading Economics, last accessed August 24, 2017.)
Geographic Focus
New York City is known for its growth, due to its strong history and increases in population. Traditionally, people there gradually build their wealth through investments and borrowed funds. This is why New York Community Bankcorp's sole focus is there, working more directly and personally with clients.
You may be thinking that having a wider range of coverage better than a single region. At first, I would have agreed with this statement. However, large financial institutions often make investments in areas which do not generate a profit or where only a small margin is earned. This happens because they are looking to grow their market share and are willing to lose money in the attempts.
From a shareholder's perspective, a more focused business plan is much better because they receive a greater return. It also means that the organization will only consider investment opportunities with a high return on invested capital.
Attractive Valuation
The last reason to consider owning NYCB stock is its price-to-earnings (P/E) ratio of 13 times, compared to the industry average of 16.3 times. That means NYCB stock is trading at a 20% discount, given the industry average.
New York Community Bankcorp's operating and profits margins are higher than the industry average, meaning it has more cash left over after operation fees. This gives the the company more money to do what they will with, including boosting shareholder rewards.
Final Thoughts on NYCB Stock
NYCB stock is an example of why you should not always own the largest companies in the sector, but rather those that are great business. The immediate benefit is the higher dividend yield earn, which cannot be said for other, larger companies in the sector. And buying the shares today means acquiring them at a discount, which is rare to find in a market trading at record highs.