Is National CineMedia, Inc. a Great High-Dividend Stock?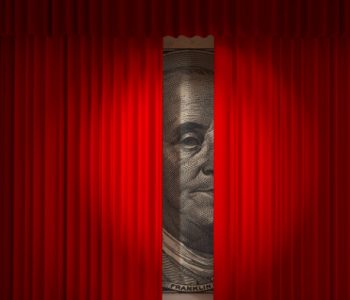 High Dividend Supported by Future Earnings
Dividend investors are long-term investors looking for high-dividend stocks with capital preservation. They want each dollar that goes out return to them in a greater amount.
A company doing just that is National CineMedia, Inc. (NASDAQ:NCMI), which is a digital in-theater advertising company located in North America. The company's advertising methods include the ads played before a movie starts and the ones around the concession stands and the main lobby. National CineMedia has partnerships with several large movie chains, including Cinemark Holdings Inc. (NYSE:CNK) and Regal Entertainment Group (NYSE:RGC).
Let me explain why NCMI stock offers a high dividend, and why it will continue to do so.
New Sources of Revenue
The movie business is a tough one to be in because the product is not controlled by the theater, which is instead reliant on high attendance. As such, CineMedia's success is dependent on the success of Hollywood, which reflects in the company's bottom line.
Going to the movies today hasn't changed that much compared to, say, a decade ago. Partners Cinemark and AMC Entertainment Holdings Inc (NYSE:AMC) are currently investing more money into their theaters to give customers a better movie experience. In the case of Cinemark, the company has made changes, such as upgrading traditional seats to electric luxury recliners, improving concession offerings, and opening in-theater bars. (Source: "Cinemark to Install Luxury Lounger Recliners at 16-Screen Theatre in Allen, TX," BusinessWire, September 20, 2016.)
Due to the improved customer experience, ticket prices are being raised accordingly, boosting the theater companies' bottom lines. This will indirectly affect NCMI stock because since these "VIP" ticket sales will generate more revenue, it generally means that those purchasing them have more disposable income. This will result in more targeted advertisements, which will come at a premium.
More moviegoers means more foot traffic, which has resulted in revenue growth of 22% to 30% from target advertisements in the lobby and theater itself. These new experiences will also increase profit margins as well, which means dividend investor see more money returned to them.
Get Paid as Revenue Increases
The dividend has seen an increase of 50% since 2007, with the dividend yield being 6.4%. The payment per share is currently $0.22 on a quarterly basis, based on the current share price of $13.80. Analysts are bullish on CineMedia based on the average price target, with the shares seeing a 24% upside with a target of $17.15. (Source: "National CineMedia Inc.," MarketWatch, last accessed October 28, 2016.)
The dividend is likely to go higher as CineMedia's revenue is increasing through its partners' new attractions. 2017 looks to be one more the more successful years, given the year of the blockbusters set to be released, four of which are expected to hit the $1.0-billion mark: Star Wars: Episode VIII, Guardians of the Galaxy Vol. 2,  Justice League, and Fast 8. Advertisers will pay top dollar to be associated with these successful franchises. (Source: "2017 Box Office Predictions," Internet Movie Database, last accessed October 28, 2016.) 
Final Word on NCMI Stock
National CineMedia is a great high-dividend stock into the non-traditional movie theater business. There is no real estate risk for the company; it is taken all by its partners. Often calling itself a company with a high-margin business model with a strong dividend yield, investors may be pleased with NCMI stock.