Monthly Dividend Stock: Earn 5.1% From Granite Real Estate Investment Trust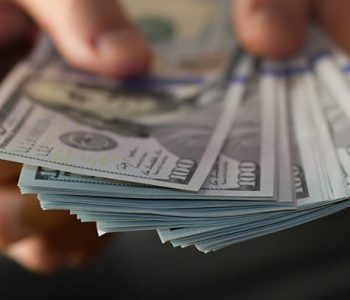 GRP.U: A Monthly Dividend Stock That Shouldn't Be Ignored
One sector that has generated tremendous amounts of wealth for many individuals is the real estate sector. That said, many investors tend to stay away from the real estate sector because of the hassles of managing a property. A great way to invest without being a landlord is to look for a monthly dividend stock in the real estate investment trust (REIT) sector.
Investing in REITs is a great way to receive a piece of the cash flow without being a landlord. When looking at REITs, it's all about who is occupying the space, because that is the number-one factor that affects the dividend payments to shareholders.
I have found a REIT  that meets these conditions, and that would be classified as a monthly dividend stock. I'm talking about Granite Real Estate Investment Trust (NYSE:GRP.U).
Currently, Granite's portfolio contains 94 income-producing properties in North America and Europe. The largest tenant in the portfolio is Magna International Inc. (NYSE:MGA), which currently accounts for 79% of Granite's earnings. Magna is the fourth-largest automotive supplier in the world, operating in over 30 countries around the globe, with a market cap of approximately $14.0 billion.
Magna's customers are big auto manufacturers such as Tesla Motors Inc (NASDAQ:TSLA), Toyota Motor Corp (ADR) (NYSE:TM), and General Motors Company (NYSE:GM). (Source: "Customers," Magna International Inc., last accessed November 14, 2016.)
Magna will remain Granite's tenant, with the latter wanting to further strengthen the relationship. However, Granite also wants to diversify its tenant base further. It won't happen overnight, however.
Considering the last five years, Granite is clearly hard at work. In 2011, 97% of the REIT's portfolio relied on Magna for its earnings. Since then, new tenants have been added to the portfolio for greater diversification.
The company has moved away from the auto sector and has added tenants from the healthcare and retailing spaces. A few of the new tenants in the portfolio include Kate Spade & Co (NYSE:KATE), GameStop Corp. (NYSE:GME), and Cardinal Health Inc (NYSE:CAH). The company made the necessary changes in order to sign lease agreements with the new tenants.
But it's not like Granite simply kicked Magna out of all its facilities. Rather, it took a hard look at the portfolio and sold off the assets that were not working as planned. The portfolio went from 105 income-producing properties in 2011 to 94 as of June 2016. At first, shareholders were disappointed with fewer income-producing properties, but the company's actions have proven to benefit shareholders. The portfolio's value increased by $2.5 billion, which is an increase of 31%.
With these changes, the types of facilities went from multi-purpose and special-purpose properties only, to including logistics warehouses. With the addition of a new property type, earnings became even less dependent on Magna. Granite's goal is to have Magna representing only 40% to 50% of its portfolio; however, the focus will remain in the auto sector. (Source: "Annual Information Form," Granite Real Estate Investment Trust, March 5, 2014.)
As it currently stands, the average lease agreement in place is 5.4 years in length. The leases have different renewal periods, with no more than 18% coming in one year. Granite's occupancy rate is 99%. (Source: "Investor Presentation," Granite Real Estate Investment Trust, last accessed November 14, 2016.)
All this positivity has been reflected in the company's dividend. Over the past five years, the average annual dividend hike has been approximately five percent. Based on the current trading price for GRP.U stock of $38.91, the current yield is 5.16%. The great news for income investors is that GRP.U stock is a monthly dividend stock.
Final Thoughts on GRP.U Stock
Granite Real Estate Investment Trust is a company with a unique portfolio of assets. Management is firing on all cylinders and not just sitting back collecting checks. With savings accounts offering little-to-no interest to investors, GRP.U stock should be considered for monthly dividend investors.
Also Read:
10 Best Real Estate Stocks to Own in 2017
REIT ETF List: Earn Regular Income from These Real Estate ETFs