Metlife Inc Benefits from Rising Interest Rates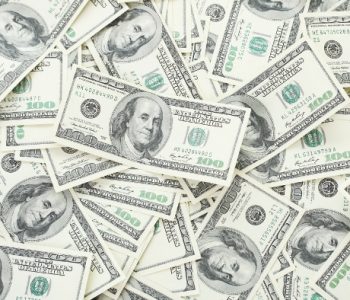 Metlife Stock Should Be Taken Seriously  
Metlife Inc (NYSE:MET) stock is up 37% over the past five years. This is an impressive performance, and with a key catalyst, U.S. interest rates, being at an all-time level, is there more upside possible for Metlife stock?
Metlife is an insurance company, so as interest rates increase, the company benefits. However, it has to properly manage assets and liabilities.
When Metlife accepts money, there is an agreement in place to provide a payout for the policyholder; this would be the liability cost. Then, Metlife takes in the money from its policyholders and invests it in the bond market; this would the assets.
Metlife's goal is to receive a higher return than the one paid out to policyholders. When in a rising interest rate environment, the spread from the money earned and the payout would increase based on the historic returns in such an environment.
Right now, Metlife stock is in a favorable environment, with interest rates slowly moving higher. For evidence of this upwards momentum, look no further than the U.S. Federal Reserve's rate hike back in December 2015, the first such hike in nine years. The Fed's actions show confidence in economic growth and faith in higher interest rates in the future.
Even more evidence of confidence in the economy was displayed this past December, when the Fed increased interest rates once again, placing it at its current level of 0.75%. The Fed also sees a possible three rate hikes in 2017, which would only benefit Metlife on a long-term basis. (Source: "Fed leaves interest rates unchanged, remains upbeat on economy," Reuters, February 1, 2017.)
For Shareholders

Currently, Metlife stock is trading at $51.46, representing a current dividend yield of 3.11%. Over the past four years, the dividend has seen growth of 44%.  The dividend is paid out on a quarterly basis and, like most dividends, reviewed annually.
The dividend can also continue to grow because of the company's 31% payout ratio, which represents the percentage of earnings that are paid out via dividends. The combination of revenue growth and a modest payout ratio are cause for optimism over the next four years.
Valuation
When it comes to the current valuation, Metlife stock is trading at an attractive level.
The price-to-book ratio is an important metric when it comes to the financial industry. This ratio is used to compare the current market price to the historic value of the shares.
MET stock has a ratio of 0.9 times, which is below its fair value of 1.0 times. The stock is also trading below its historic price-to-book ratio of 1.5 times.
The reason for the low valuation is because interest rates are still at historic lows. However, looking ahead, the price-to-book ratio could see a boost, as interest rates are gradually increasing.
Final Thoughts on Metlife Stock
The past performance of a stock is a great indicator of future returns, but it is by no means a guarantee. This is why it is important to keep in mind current catalysts that could affect a stock.
With interest rates gradually moving higher, MET stock could see its share price rise as well. More money in the hands of shareholders in the form of the dividend increases is another possibility.