Medtronic PLC: Why is MDT Stock Plunging Today?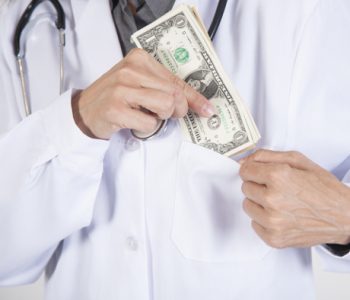 MDT Stock Down 8%
Medtronic PLC (NYSE:MDT) stock is down eight percent after reporting sales revenue coming in light. Revenue came in at $7.3 billion, which was below the $7.46 billion that was expected by analysts.
Medtronic is a company with a global presence that operates in many currencies. This time around, the currency had a negative drag of $0.06 on earnings per share.
Earnings per share (EPS) did come in better than expected at $1.12 per share, which was $0.01 higher than analysts' consensus. However, factoring in amortization and restructuring costs, EPS was $0.80.
The operating margin was 18.9%, which was much lower than the prior quarter's 28.9%. This was due to the amortization and restructuring costs.
Are there positive catalysts ahead?
Even though sales revenue missed analysts' expectations, the outlook is bright for MDT stock. There are new products in the pipeline which would add to the bottom line and benefit shareholders over the long term.
Medtronic's operating margin was also weak compared to the previous quarter. However, the cost that was reported is related to the noted amortization and restructuring, and is more of a short-term story. (Source: "Medtronic Reports Second Quarter Financial Results," Yahoo! Finance, November 22, 2016.)
Currently, the company is investing in the research and development of new products in the diabetes and cardiac and vascular group segments. The products are expected to hit shelves in the very near term, which is great for the bottom line because the payback can soon begin to be realized.
Medtronic PLC is a shareholder-friendly company that has rewarded shareholders, with a dividend increase each year for the past 39 years. During this period, the dividend has seen average growth of 18%. The dividend policy will be reviewed by the board of directors after fourth-quarter earnings are released.