MDT Stock: Is Medtronic, Inc. a Great Dividend Growth Stock?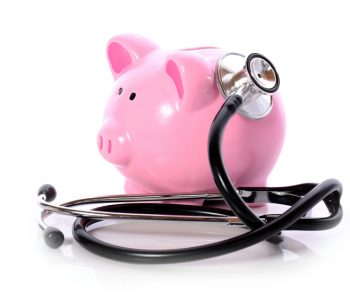 MDT Stock a Dividend Growth Stock Rewarding Shareholders
Medtronic, Inc. (NYSE:MDT) sells products that can be found in hospitals, clinics and healthcare retail stores and include pacemakers, defibrillators and cardiac monitors. The company operates in four segments: the Cardiac and Vascular Group, the Minimally Invasive Technologies Group, the Restorative Therapies Group, and the Diabetes Group.
The track record of MDT stock shows that it has rewarded long-term shareholders in the form of dividends, paying one since 1977, and has been increasing it as time passes. Medtronic also has steady cash flow because its products are needed on an everyday basis. The healthcare sector is one looked at by investors because of its huge cash generation, though politicians have their eye on the sector as well. 
Government Intervention
Last year, Hilary Clinton tweeted that, "Price gouging like this in the specialty drug market is outrageous," and that she had a plan to address it should she become President. This was bad news for healthcare stocks. (Source: Hillary Clinton, Twitter post, September 21, 2015, 11:56 a.m.)
iShares NASDAQ Biotechnology Index (ETF) (NASDAQ:IBB), the broad-based ETF which is considered the bellwether for healthcare stocks, dropped eight percent that day. Investors have been crushed by this ETF, which is down 35% over the past year. Comments from influential politicians can really impact the balance sheets of healthcare stocks, meaning the days of huge cash generation could be over for some companies.
Medtronic is one company in the healthcare sector that was not affected by this news. Over the past year, shares of MDT stock are up six percent. The reason there was no impact to MDT stock is because the company's focus is medical technology and devices and not pharmaceutical drugs, meaning they are less likely to be impacted by any sort of government intervention.
The average target price for Medtronic is $94.15, which is an approximate 16% return. Out of the 25 analysts that analyzed the company, 18 have it rated as a "buy." The other part of the return for Medtronic is from their dividend, which is not factored into the estimated return. (Source: "Medtronic PLC," MarketWatch, last accessed November 3, 2016.)
Dividend Growth
Looking at the long history of dividend payments from Medtronic, the numbers speak for themselves. For the past 39 years, the dividend has been increased at an average of 18%  per year. Currently, the shares are trading at $81.38, which pays out $1.72 annually. The current dividend yield is 2.11%.
I wanted to go into the dividend numbers a bit further and show how powerful dividend increases are to an investor's wealth. When a dividend is paid out, there are two options. The first is to receive cash from the company, while the other is to use the dividend and purchase more shares of the company. This method is known as a dividend reinvestment plan (DRIP).
Taking a look at both methods, the power of compounding is a thing of magic. When taking a look at a $10,000 investment 20 years ago, with the dividend being reinvested back into MDT stock, the current market value would be $279,083.00. This would reflect a total return of 2,790%.
When comparing a $10,000 investment with no reinvestment, the result is not as great as one from a DRIP. The total value of stock and cash would be $194,607.59; the rate of return is 1,946%. There is a huge difference when taking a look at reinvestment of the dividend and keeping it as cash. The difference in wealth for dividend growth investors is $84,476.59, in terms of the portfolio's market value. For long-term dividend growth investors, having a DRIP in place is just an added bonus to add more wealth to the bottom line.
Final Word on MDT Stock
For patient dividend growth investors Medtronic, Inc. could be a great company to own. As history shows, the company is shareholder-friendly. This could be one stock with the potential to always have a place in one's portfolio.