McCormick & Company: Income Investment Delivers Triple-Digit Gains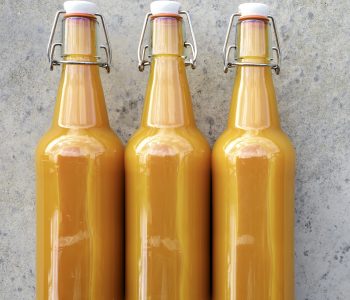 iStock.com/Randy Tarr Photography
Subscribers Had a Chance to Earn 124% Gain on This Income Investment
Today's chart highlights one of my favorite types of income investments.
I have previously discussed the term "ROCKs," an acronym I coined to describe the most profitable type of companies. These firms boast Recurring revenues, Outstanding margins, Capital-light operations, and a Kingpin position.
Those features allow ROCK companies to generate gargantuan free cash flow. And as you'd expect, most of this money gets paid out to shareholders as dividends.
Case in point: condiment-maker McCormick & Company (NYSE:MKC). People always need to restock their spice rack and sauce supply. The company generates $0.43 of gross profit on every dollar earned in sales. And because consumer staple businesses require little in the way of research and development, almost all of this money flows straight to the bottom line.
McCormick & Company Stock History
These features have resulted in jaw-dropping financial results.
Last year, McCormick's gross margins topped 43%. And over the past decade, the company's return on equity, a key measure of financial performance, has averaged 25% annually.
This type of profitability has allowed executives to reward investors. Through the past 10 years, they have boosted the distribution by 159%. That comes on top of billions of dollars returned to investors through the company's stock buyback program. (Source: "Dividend & Split History," McCormick & Company, last accessed May 27, 2019.)
Wall Street, it seems, has finally caught on.
MKC stock touched a fresh all-time high in May, up almost 50% over the past year. Since I recommended McCormick stock to Automated Income subscribers in early 2015, its shares have generated a total return (including dividends) of 124%.
Chart courtesy of StockCharts.com
The Bottom Line on MKC Stock
I don't expect those returns to slow down anytime soon.
In addition to rewarding shareholders through generous dividend hikes, management has quietly expanded the company's business empire. In 2017, McCormick completed its acquisition of Reckitt Benckiser Group Plc's (OTCMKTS:RBGLY, LON:RB) food division, adding top brands such as "Frank's RedHot," "French's," and "Cattlemen's." (Source: "McCormick Completes Acquisition of Reckitt Benckiser's Food Division," McCormick & Company, August 17, 2017.)
That deal has padded the company's bottom line, providing a real shot of profit growth. Analysts now expect McCormick & Company's earnings per share to increase between six and eight percent annually over the next five years—gangbuster growth in the slow-moving consumer staples sector. That should allow this income investment to continue delivering triple-digit gains for investors.
That's the benefit of investing in ROCKs.