Mastercard Inc: Why Investors Shouldn't Ignore MA Stock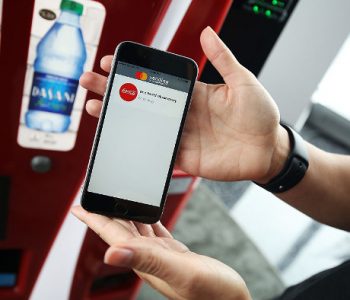 Photo: Cindy Ord / Stringer / Getty Images
MA Stock Should Be Taken Seriously
Mastercard Inc (NYSE:MA) deserves notice as MA stock continues to reward shareholders.
Mastercard is a company that needs no introduction due to its powerful brand. You may be a user of its services yourself, and if not, it wouldn't be difficult to find someone that does. This is due to the fact that Mastercard operates in a oligopoly environment.
What this means is that Mastercard operates a business with a few competitors, and has a large market share as a result. And with that large market share comes rewards for shareholders and new business opportunities for Mastercard itself. Let me explain.
Rewards
MA stock has rewarded shareholders in three ways, two of which have been in the control of management. The first is the dividend, with shares currently paying $0.19 on a quarterly basis. Over the past five years, the dividend has grown 900%. Based upon today's current trading price of $105.73, MA stock has a current yield of 0.72%.
The second method is share buybacks, both those which have been completed and those currently in process. In late 2015, there was a $4.0-billion share repurchase program put in place that is scheduled to be completed this coming December. This is not the first buyback in Mastercard's history; $3.75 billion worth of shares were purchased the prior year. (Source: "MasterCard Board of Directors Announces Increase in Quarterly Dividend and $4 Billion Class A Share Repurchase Program," Mastercard Inc, December 8, 2015.)
Share buybacks don't affect the cash balance in a shareholder's brokerage account, but rather the total net worth. What I mean is as shares are repurchased by Mastercard, there are less shares available for investors to own. At the end of the day, this simply means that each share of MA stock that is owned by an investor is equal to owning a greater percentage of the overall company.
The third method by which Mastercard has returned money back to it shareholders has been the company's own hard work. This can be measured by taking a look at the stock price history. Over the past five years, MA stock has seen an increase of 184%.
Future Growth Drivers
But Mastercard is not done yet, as it has planning for the future it the pipeline. In July of this year, the company announced the acquisition of VocaLink Holding Limited for £700.0 million (US$920.0 million). This will diversify the services that Mastercard offers, establishing the company's footprint in the mobile payment segment of its credit card market.
VocaLink is a company that processes 11 billion transactions annually via partnerships with government agencies and large companies. These transactions enable customers to pay bills for services such as utilities, telecom, and other outstanding bills. The deal is to be integrated by 2018 and is expected to generate approximately £182.0 million (US$225.0 million). (Source: "MasterCard Announces Acquisition of VocaLink," Mastercard Inc., July 21, 2016.)
This is not the only deal in place. In September, a partnership was signed with Paypal Holdings Inc (NASDAQ:PYPL). The move will provide customers with more choices when using Mastercard's service "Masterpass." Masterpass is an online service that offers faster checkouts for online purchases and will be a choice within the "PayPal" e-wallet platform for online purchases. (Source: "PayPal and MasterCard Expand Partnership to Benefit Consumers, Merchants and Financial Institutions," MasterCard Inc, September 6, 2016.)
Final Thoughts on MA Stock
MA stock has had no real movement in the past year; therefore, patient investors could be rewarded. With the new acquisitions and partnerships, earnings could see an added boost once everything is integrated into Mastercard's ecosystem. While waiting for all this to occur, a dividend is paid out, with continued shares being repurchased.