Mastercard Inc: Is MA Stock a Top Dividend Growth Stock?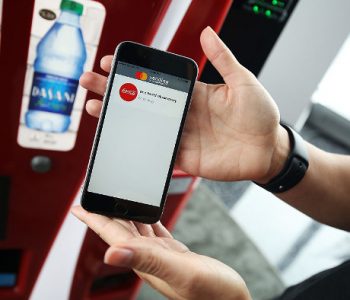 Photo: Cindy Ord / Stringer / Getty Images
MA Stock: Benefits from Oligopoly

Mastercard Inc (NYSE:MA) stock is one that should be considered by dividend growth investors.
Considered a financial services company, MasterCard is well-known by investors and everyday users of its services alike. That's because MasterCard operates in an oligopoly: a competitive environment in which only a few companies operate and own a large market share. And with a lack of competition, shareholders are the ones that have been rewarded.
The evidence is in the share price performance over the past five years, with shares having seen an increase of 178% over that period. The shares now trade at $105.25.
MA stock's profits are shared via a dividend. The next one will be for $0.22, paid out on February 09, 2017. This is an increase of 16% from the previous dividend of $0.19.  This is not that first time the dividend has increased, having doubled over the past three years. The current dividend yield is 0.83%.
MA stockholders have also seen rewards thanks to share buybacks. An announcement of a $4.0-billion share repurchase program was made recently. This program will replace the current $4.0-billion share repurchase program when completed; $1.3 billion currently remains. (Source: "Mastercard Board of Directors Announces Increase in Quarterly Dividend and $4 Billion Share Repurchase Program," Mastercard Inc, December 6, 2016.)
In the case of MasterCard, the company will be buying back shares from the public markets, which means there will be fewer shares available overall for investors to purchase. In turn, this means that each share that is currently owned or about to be purchased is worth more of the entire company.
Future Growth
With the prevalence of mobile devices, Mastercard recognized the need for an option to make payments on them. As a result, the company signed a deal with the leader in this space, Paypal Holdings Inc (NASDAQ:PYPL). When customers are checking out via PayPal on their mobile device, MasterCard will be one of the payment options. (Source: "PayPal and MasterCard Expand Partnership to Benefit Consumers, Merchants and Financial Institutions," Mastercard Inc, September 6, 2016.)
An agreement such as this will increase the transaction volume for MasterCard, as well as provide more information about customers. This data will be used to make adjustment to the company's services as needed in order to gain more market share.
Another future driver is the acquisition of Applied Predictive Technologies (APT) last year. APT is the producer of a software that helps retailers design, measure, and market for the end customer. This helps drives up sale for merchants via strategic planning of the store layout. MasterCard will be part of the start and the end of the process, strengthening its relationship with merchants. (Source: "MasterCard Announces Acquistion of Applied Predictive Technologies," Mastercard Inc, April 27, 2015.)
Final Thoughts on MA Stock
For patient investors, this could be an opportunity to own shares of a financial services company with a global presence. MasterCard continues to adapt to the changing environment thanks to technology, which is what investors should look for in a company.