Mastercard Inc: MA Stock Is a Top Dividend Stock That Offers Growth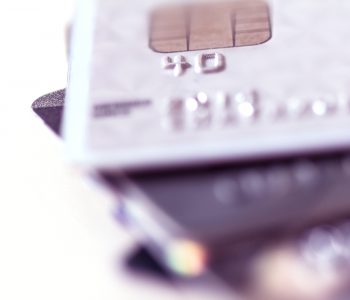 MA Stock an Undiscovered Dividend Growth Stock 
Want to participate in the growth of e-commerce and earn income? Then consider an investment in Mastercard Inc (NYSE:MA).
Mastercard is a company whose technology connects consumers, businesses, financial institutions, merchants, and governments around the world. The main focus is on its providing electronic methods of payment via a variety of products, including consumer and commercial credit cards, charge cards, debit cards, prepaid cards, and digital payment options.
Below I will be going through how Mastercard fares as a growth and income opportunity.
Growth Catalyst
There are many businesses competing against each other, leaving investors struggling to predict who the winner will be. Take the retail environment for instance, which is seeing a shift from physical, brick-and-mortar stores to solely online businesses.
A great example is Amazon.com, Inc. (NASDAQ:AMZN), which makes purchasing goods as easy as a few clicks of a button. On the other end of the spectrum is Wal-Mart Stores Inc (NYSE:WMT) which at first was just focused on physical locations. However, in recent years, Wal-Mart has invested more in the online side of its business. And then there are other companies we may not have even heard of yet.
This is the great thing about Mastercard; it provides services to customers of so many businesses, including Amazon and Wal-Mart. As a result, ownership in Mastercard stock removes the need to guess the winner.
Aware that the Internet is becoming a greater source of business, Mastercard has begun investing more into it to ensure that users of the company's platform information are safe. In March, Mastercard enhanced its online security with the acquisition of NuData Security Inc. The purchase is designed to help prevent online and mobile fraud. (Source: "Mastercard Enhances Security of the Internet of Things with the Acquisition of NuData Security Inc.," Mastercard Inc, March 29, 2017.)
With 50-billion smartphones expected to be in circulation by 2020, it will become much easier for consumers to make purchases. Thus, Mastercard's increased security platform is likely to prove popular, if not necessary.  These measures should also reduce the amount of money spent on investigating fraudulent transactions. (Source: Ibid.)
Mastercard also recently acquired VocaLink Holdings, which will broaden its footprint in the U.K., Sweden,  Singapore, Thailand, and the U.S. VocaLink will enable faster payment methods, real-time account-to-account services between bank accounts, and allow direct credit and debit payments between accounts. (Source: "MasterCard Announces Acquisition of VocaLink," Mastercard Inc, July 21, 2016.)
Dividend Income
For five straight years, MA stock's dividend has seen an annual increase between 15% and 100%. Continued hikes are possible, if not likely, due to the current conservative payment; for every $1.00 of earnings, $0.20 is given to investors in the dividend. Assuming earnings are flat going forward, increasing the dividend should not harm the company.
In the past, as earnings have grown, MA shareholders have seen a dividend hike. The earnings from the company are forecasted to nearly double in the next four years.  Below is a table with the details.
| | | |
| --- | --- | --- |
| Year | Annual Earnings | Type of Earnings |
| 2013 | $2.61 | Actual |
| 2014 | $3.10 | Actual |
| 2015 | $3.43 | Actual |
| 2016 | $3.77 | Actual |
| 2017 | $4.31 | Estimated |
| 2018 | $5.01 | Estimated |
| 2019 | $5.86 | Estimated |
| 2020 | $7.49 | Estimated |
The expectation is that earnings per share are expected to increase annually, which should mean a higher stock price and per-share dividend.
MA stock is currently offering a dividend yield of 0.72%, which is nothing special. That said, the anticipated growth could eventually lead to double-digit growth.