Mastercard Inc: 3 Reasons Why Investors Shouldn't Ignore MA Stock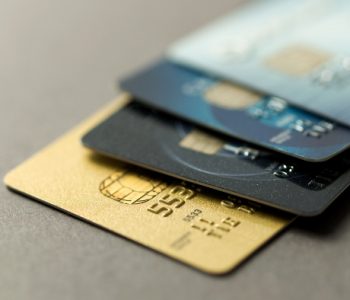 MA Stock Continues to Reward Shareholders
Mastercard Inc (NYSE:MA) stock is a unique financial services company located in the U.S. but with a global presence.
MasterCard is a company that should not ignored by income investors. Operating in a favorable competitive environment, there is also evidence that the company is shareholder-friendly.
Let me explain.
Returning Money to Shareholders
Right now, MA stock is trading at $108.08 and offering a divided yield of 0.81%. And while the yield may not be worth bragging about, the dividend growth is. Over the past five years, the dividend, reviewed each December, has seen growth of 634%.
Determining if the dividend can continue to grow can be done via the payout ratio. The current ratio for MA stock is approximately 21%; this is the percentage of earnings that is given to investors in the form of the dividend. With a conservative payout ratio, future hikes are possible. At the moment, MasterCard has used part of the earnings to repurchase outstanding shares.
Last month, MasterCard announced a $4.0-billion share repurchase program. This program is set to begin once the existing program, which has $1.3-billion shares remaining, is completed.   (Source: "Mastercard Board of Directors Announces Increase in Quarterly Dividend and $4 Billion Share Repurchase Program," Mastercard Inc, December 6, 2016.)
Buying back shares signals to the market a belief that the shares are undervalued, based on the company's personal valuation. Looking at the current share prices, you'll see that MA stock is trading near its all-time high. As such, this move shows confidence on behalf of MasterCard.
High Barriers of Entry
MasterCard operates in an environment with minimal competition from other companies. And fewer companies means a larger amount of the market share is owned by each. This type of competitive space is known as oligopoly. A benefit of operating in an oligopoly is that the profit margins are noticeably large.
Another reason why it is hard for a new company to compete against MasterCard is because it operates in so many countries around the world. An advantage of this for MasterCard is that if one country sees negative growth, it could be offset by the positive growth in another. This could result in a overall neutral or positive return.
And with global operations, MasterCard receives its revenue in many different currencies. This could be beneficial if the currency is favorable to conversion into U.S. dollars. Of course, that's only if MasterCard does not reinvest the money back into that country for more growth.
A big catalyst going forward for MA stock is U.S. consumers, which account for one-third of earnings. Consumer spending in the U.S. is currently growing, up 15% over the past five years. As a result, the U.S. Federal Reserve, confident of further growth, has performed two interest rate hikes in the past 13 months. This growth would be reflected in the financial statements of MasterCard. (Source "United States Consumer Spending," Trading Economics, last accessed January 17, 2016.)
Final Thoughts on MA Stock
Even though MA stock is currently trading near its all-time high, management believes there is further upside. Share buybacks will continue, and with high profit margins, there could be more share repurchases ahead.
Income investors could also enjoy more dividend hikes, thanks to MasterCard's global presence and high profit margins.