Mastercard Inc: This Could Be Huge for MA Stock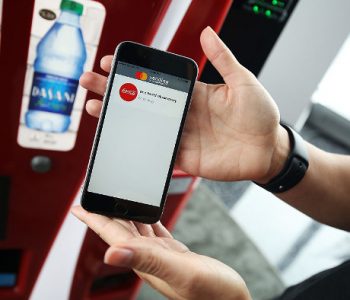 Photo: Cindy Ord / Stringer / Getty Images
Upside for MA Stock?
Mastercard Inc (NYSE:MA) stock is a unique financial and technology company that should be considered by both growth and income investors.
Mastercard's business model involves partnering with banks and other financial companies. The company's technology is then used by these financial businesses to assist their customers. Each time a Mastercard credit card is used, a fee is received from each transaction. The great thing about this business model is that, if the credit card holder is unable to pay for their purchases, the burden is taken by the financial company, not Mastercard.
Since the recession in 2008, the average American consumer has taken to spending more, as they are more confident with the way the U.S. economy is heading. Since the recession, consumer spending has increased by 15%, and the trend is on a upward slope. (Source "United States Consumer Spending," Trading Economics, last accessed December 16, 2016.)
To benefit from increased consumer spending, Mastercard has signed an agreement with Paypal Holdings Inc (NASDAQ:PYPL). The agreement focused on purchases made online and via mobile devices, with consumers that use the PayPal platform being able to choose Mastercard as a payment option. (Source: "PayPal and MasterCard Expand Partnership to Benefit Consumers, Merchants and Financial Institutions," Mastercard Inc, September 6, 2016.)
This agreement will give Mastercard an opportunity to be a payment option for over five million merchants around the world. And this number should grow over time as more merchants upgrade their technology. This partnership and the recovering economy will both be growth drivers going forward for MA stock.
Returning Money Back to Shareholders
Mastercard's dividend, paid out on a quarterly basis, $0.22. The payment has seen an increase over time, increasing by 267% over the past four years. The current dividend yield is 0.85%, with MA stock trading at $103.51.
With U.S. consumers spending more, comes the possibility of further dividend hikes. There are two reasons for this, namely that earnings are expected to grow and due to the payout ratio currently sitting at a relative low of approximately 23%.
Earlier this month, the board of directors approved a $4.0-billion share repurchase program. This not only affects the market cap of the company, but also gives investors a larger percentage of ownership because buybacks mean fewer outstanding shares. (Source: "Mastercard Board of Directors Announces Increase in Quarterly Dividend and $4 Billion Share Repurchase Program," Mastercard Inc, December 6, 2016.)
Final Thoughts on MA Stock
There are many times when a financial company has so many divisions that, as an investor, it is difficult to access the entire business. In fact, it only takes one division to really harm earnings, which could impact the dividend and growth. However, MasterCard is a open book with a simple business model.
MA stock provides investors with both profit and growth opportunities, which is rare to find from an income stock. With all this going for MasterCard, it's no wonder that this company is worth consideration.