MA Stock: Is Mastercard Inc a Great Dividend Stock?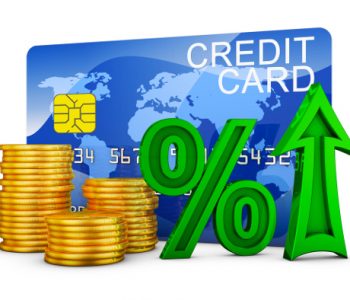 Upside For MA Stock?
There are many different options in the financial sector for income investors. Mastercard Inc (NYSE:MA) stock is one that income investors shouldn't ignore.
With the move towards a cashless society and buyers beginning to show a preference for credit cards, Mastercard will continue to get a piece of each transaction. I would classify Mastercard as a unique financial services company that functions as a toll business. The company has been growing the business and returning money back to MA stockholders via dividends and share repurchases.
Dividend and Share Repurchases
The current dividend yield for MA stock is 0.73%, based on the current trading price of $104.61. The cash dividend of $0.19 is paid on a quarterly basis to shareholders. In terms of the dividend, the main story is the growth it has seen, having increased 1,167% over the past six years.
Dividends are not the only way that shareholders have seen money returned to them. In December of 2015, the board of directors approved a $4.0-billion share buyback program. Share repurchases are a tax-efficient form of returning cash back to shareholders. When shares are repurchased by the company, there are fewer shares outstanding, which means that each shareholder holds a greater percentage of the company. Such a move also shows that the company believes the shares to be undervalued. (Source: "MasterCard Board of Directors Announces Increase in Quarterly Dividend and $4 Billion Class A Share Repurchase Program," Mastercard Inc., December 08, 2015.)
A reason that shareholders continue to be rewarded over the years is because of Mastercard's strong brand, which has contributed to its earnings. When the third-quarter earnings were released for 2016, net income was shown to have grown 21% versus the same quarter last year. Further, all metrics that are measured by Mastercard saw double-digit growth, including an 18% increase in transactions processed and a 12% increase in cross-border volumes. (Source: "MasterCard Incorporated Reports Third-Quarter 2016 Financial Results," Mastercard Inc, October 28, 2016.)
Analysts Outlook
With double-digit growth and the shares trading at $104.61, analysts see more upside ahead. The average price target is $118.10, which would be a potential gain of 12%, over the next year. (Source: "Mastercard Inc.," MarketWatch, November 11, 2016.)
Analysts are not the only ones that are bullish. There are a few individuals that own MA stock that would be considered "smart money." Shareholders of MA stock include billionaires Warren Buffett, Steve Cohen, and Ken Griffin. The success of these individuals speaks for itself, and when they make investments, they do so based on fundamentals.
When taking a look at the balance sheet, it is hard to disagree with these billionaire shareholders. According to the balance sheet as of September 30, 2016, Mastercard has $5.2 billion in cash and cash equivalents. And on the other side of the balance sheet, there is $3.3 billion in debt. MasterCard can be a company that is completely debt-free and still have approximately $2.0 billion in cash for acquisitions, buybacks, and/or dividend hikes. (Source: "MasterCard Incorporated Reports third-Quarter 2016 Financial Results," Mastercard Inc, October 28, 2016.)
Final Thoughts on MA Stock
Shares of MA stock are up 20% since July of this year, and for patient dividend investors, there is a possibility of further gains down the road. With changes occurring almost every day in the technology sector and new financial regulations from the government, MasterCard is positioned in the right part of the financial services sector.
MA stock has a solid balance sheet which is the most important lifeline for a business. The evidence is in the shareholder base of billionaires that own the stock and returning cash back to MA stockholders.