MDC Holdings Stock: Undervalued 5.3%-Yielder Had a "Banner Year"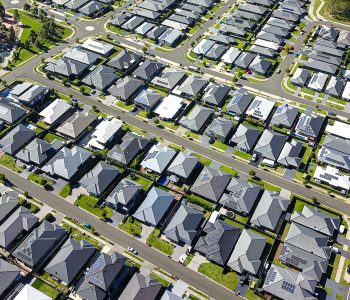 Why MDC Stock's Outlook Is Bright
Economic headwinds such as rising interest rates, fears of a recession, and lower housing prices have been hampering the residential construction industry. But not all companies in the home construction sector are created equal.
For instance, MDC Holdings Inc (NYSE:MDC) is one of the leading home builders in the U.S. The company had a banner 2022, which included record home sales revenue and more than $900.0 million of cash flow. Moreover, The outlook for MDC Holdings is solid.
To adapt to the changing economic landscape, the company has modified its strategy to focus more on quick move-in inventory. That's because the majority of today's home buyers want a shorter period between the sale date and the closing date (30 to 60 days). MDC Holdings Inc has also taken a more aggressive approach to its home prices and incentives, and it requires higher deposit amounts for build-to-order homes. These actions should help the company achieve even better sales figures in 2023.
Since its founding in 1972, MDC Holdings has helped more than 230,000 buyers move into new homes across the country. (Source: "Investor Presentation: February 2023," MDC Holdings Inc, last accessed April 12, 2023.)
What sets MDC Holdings apart from its peers?
Whereas some home builders target high-end buyers, MDC Holdings Inc specializes in single-family detached homes in affordable markets for first-time home buyers and those looking to upgrade.
The company's subsidiaries have home building operations in many U.S. metropolitan areas. MDC Holdings Inc, which currently has a two-year to three-year land supply, manages its builds to reduce exposure to industry cycles. The company's total lot count as of the end of 2022 stood at 25,302. That was down from 38,080 at the end of 2021.
Management intentionally slowed its acquisition activity in 2022 due to market uncertainty. Whereas some builders own large portions of land, which has forced them to mothball certain communities, only 15% of MDC Holdings' lots are controlled via options. This strategic form of inventory management has resulted in only $19.0 million in cash deposits and $3.7 million in letters of credit at risk associated with the 3,703 lots currently under option.
MDC Holdings Inc's cash position is strong, at $1.3 billion. None of its senior notes are due until January 2030; they have a weighted average maturity of more than 19 years.
In addition to building homes and communities, MDC Holdings helps its customers design the insides of their homes, selling them higher-margin, in-house merchandise (lights, cabinets, kitchens, etc.).
MDC Holdings Inc also provides mortgage financing, insurance, and title services through HomeAmerican Mortgage Corporation, American Home Insurance Agency, Inc., and American Home Title and Escrow Co., respectively. Those three subsidiaries primarily provide services to buyers of homes from Richmond American Homes, which is another one of MDC Holdings' subsidiaries.
2022 Was a Great Year for MDC Holdings Inc
For 2022, MDC Holdings announced that its home sales revenue increased by nine percent year-over-year to $5.6 billion. Its unit deliveries went down in 2022 by three percent to 9,710. Its homebuilding pretax income increased during the year by five percent to $691.5 million. (Source: "M.D.C. Holdings Announces 2022 Fourth Quarter and Full Year Results," MDC Holdings Inc, January 31, 2023.)
The company's 2022 net income was $562.1 million, or $7.67 per share. That was down by two percent from $573.7 million, or $7.38 per share, in 2021. Its 2022 cash flow from operations came in at $905.6 million, compared to cash used in operating activities of $208.0 million.
Larry A Mizel, MDC Holdings Inc's executive chairman, commented, "MDC generated net income of $562 million for fiscal year 2022, or $7.67 per diluted share, representing one of the most profitable years in our company's history." (Source: Ibid.)
David Mandarich, the company's president and CEO, added, "Consistent with our operating strategy, we have been diligent in managing our land position to align with current market conditions."
Mandarich continued, "By acting decisively, we generated considerable cash flow in 2022. This has positioned us well to capitalize on land acquisition opportunities that we believe will emerge during this industry downturn, likely with better pricing and terms than were previously available."
MDC Holdings Stock's Dividend Has Increased Every Year Since 1994
Thanks to its high cash flow, MDC Holdings Inc has been able to provide investors with an industry-leading dividend yield—not just a leading yield, but the industry-leading one. MDC stock currently pays quarterly dividends of $0.50 per share, for a yield of 5.3% (as of this writing).
In comparison, its closest peer, KB Home (NYSE:KBH), only pays quarterly dividends of $0.15 per share, for a current yield of 1.5%.
Better still, MDC Holdings stock's cash dividends have increased every year since 1994, including by more than 100% since 2017.
That means MDC Holdings Inc raised its dividends during periods of extreme economic uncertainty, including the recession of the early 2000s, the Great Recession of 2008, and the COVID-19 pandemic of 2020.
Strong financial results and an improving housing market have been helping juice MDC stock's price. As of this writing, it's up by:
Seven percent over the last month
18.2% year-to-date
30.5 % over the last six months
With a housing market recovery underway, the outlook for MDC Holdings stock is robust.
Chart courtesy of StockCharts.com
The Lowdown on MDC Holdings Inc
MDC Holdings is an excellent high dividend-yielding company that has reported record revenues for 2022, an increase in the average sale price of its homes, more than $900.0 million of cash flow, and a rock-solid balance sheet.
To better grapple with economic uncertainty, the company has taken proactive steps to ensure it's in a position to weather the current slowdown and take advantage of the eventual recovery of the housing market.
This should help MDC Holdings Inc not just boost its share price, but allow MDC stock to continue rewarding dividend hogs with the best dividend in its industry.