Little-Known Asset Class Has Beaten the Stock Market for 50 Years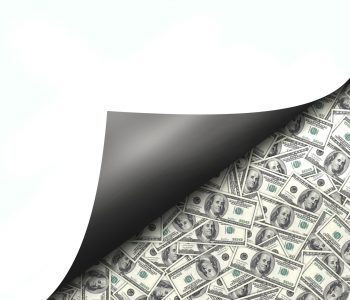 iStock.com/stevanovicigor
This Investment Has Crushed the Stock Market Since 1960
They don't get much attention in the financial press and you don't hear them mentioned often at cocktail parties.
In fact, most people have never heard of them.
In the past few months, a brewing trade war has sparked a brutal stock market decline. Yet while equities sell off, this little-known asset class quietly hits new all-time highs. And most people still aren't paying attention.
That's a big mistake, because this forgotten corner of the market has crushed stock-market returns over the past 50 years. And right now, it's setting up for another banner year in 2019.
Long-Term Returns From This Asset Class
Here's something your financial adviser probably never told you: stocks may not, in fact, produce the best returns long-term. Instead, real estate investment trusts (REITs), actually hold the title as the best performing asset class.
At least those are the findings of a recent study conducted by researchers in the Netherlands. Their paper, titled Historical Returns of the Market Portfolio, found that REITs beat stocks by more than a full percentage point per year, on average, between 1960 and 2017. (Source: "Historical Returns of the Market Portfolio," SSRN, January 31, 2019.)
Over that 58-year period, REITs delivered a real return, adjusted for inflation, of 6.5% per year. By comparison, global stock markets delivered a return of only 5.8% during the same period. Over a typical investment career of 25 years, that difference would raise your total returns by almost half.
More impressively, real estate has delivered far more consistent returns as well. Aside from the 1990s, the asset class outperformed stocks in every decade during the study's review period. Real estate also delivered those gains with far less volatility.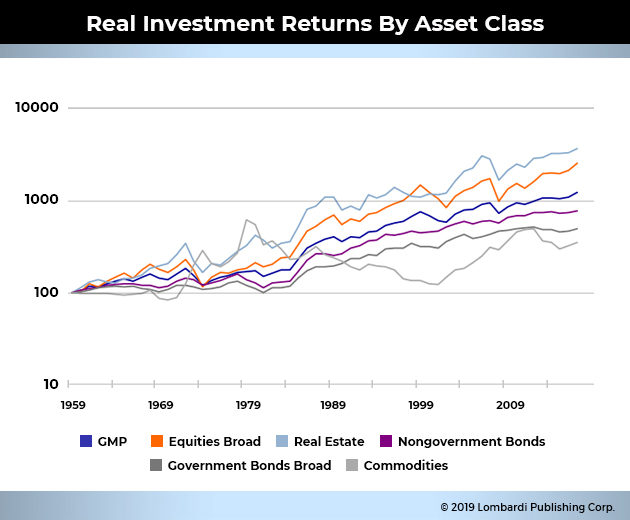 (Source: Ibid.)
How do we explain such outperformance? Inflation.
Real estate investors borrow a lot of money up front to purchase a new property. They then pay back these loans with devalued dollars generated through rental income over time. This strategy is a timeless wealth building formula, one that has created countless fortunes.
Moreover, real estate prospers in a variety of business climates. During a strong economy, obviously, property owners can boost their income streams by raising rents. And during downturns, lower interest rates result in much lower borrowing costs.
Finally, tax laws benefit investors too. In most countries, REITs pay no corporate income taxes under certain conditions. So without the government taking its cut of the profits, businesses have more money to pay out to unitholders.
The Bottom Line on This Unique Asset Class
Of course, the aforementioned study doesn't suggest that investors should give up on stocks completely.
As the investment cliché goes, past performance is no guarantee of future returns. And while real estate has outperformed stocks over the long haul, the asset class has posted long periods of lackluster returns.
But the study does suggest that investors should consider allocating more money to REITs. That shouldn't come as a shock to regular readers here, since we have long recommended high-quality REITs. Given the industry's impressive track record, it's surprising that the mainstream financial press hasn't caught on.
For those looking to get started, investors have a number of options. Exchange-traded funds are the best option for beginners. The iShares Global REIT ETF (NYSE:REET), for instance, owns a basket of almost every publicly traded real estate trust worldwide. This fund provides an easy, one-click solution to gain exposure to this asset class.
More experienced investors can consider picking individual trusts. We have highlighted many here at Income Investors. By picking through the best of the industry, unitholders can potentially boost their returns over time.
Regardless, the data suggests that more people should consider adding this little-known asset class to their portfolio.