5 Top REITs Yielding Up to 16.8%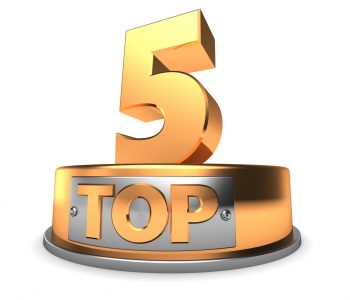 iStock.com/Madmaxer
Where to Find 7%+ Yields
Every month, a rent check arrives in my mailbox for a few hundred dollars.
These payments have rolled in for years now. And from time to time, they get a little bigger.
I think of them as a nice supplement to my ordinary income. I spend them on bills and dinners out. After saving them up for a few months, this rental income even funded a nice vacation to southern Spain.
But do you want to know the best part? I never have to fix broken toilets or chase down money from tenants. Aside from waiting for my money to arrive on the first of each month, I don't lift a finger.
Of course, I'm hinting at my investments in a number of real estate investment trusts (REITs). When I mention them at conferences or parties, most people admit that they've never heard of them. A lot of them assume that the only way to own real estate is to buy a rental property yourself.
But for most folks, REITs make for a better alternative. Simply put, these firms buy properties, collect rent from tenants, and pass on the income to owners. And because they're publicly traded, you can buy and sell REITs like ordinary dividend stocks.
To help get you started, I've highlighted a handful of my favorite REITs below.
Of course, this table doesn't constitute a list of "buy" recommendations. Some of these trusts look expensive at the moment, so they don't represent a good place to put money to work right now.
I have all five REITs, however, on my watchlist. It's just a matter of time before the stock market throws a fire sale. And when that happens, I'll be ready to scoop up these wonderful businesses on the cheap.
| | | |
| --- | --- | --- |
| Real Estate Investment Trust | Yield | Market Cap |
| Welltower Inc | 6.5% | $23.1 Billion |
| Senior Housing Properties Trust | 10.3% | $4.3 Billion |
| Government Properties Income Trust | 10.9% | $1.6 Billion |
| Two Harbors Investment Corp | 11.9% | $2.8 Billion |
| Washington Prime Group Inc | 16.8% | $1.8 Billion |
(Source: Yahoo! Finance, last accessed July 3, 2018.)
Let me say a few words about these REITs.
As longtime readers know, I have promoted a bullish outlook for healthcare stocks to just about anyone who would listen. One in five Americans will be of retirement age by 2030, according to the United States Census Bureau. That will mean more nursing homes, more retirement communities, and more assisted living facilities.
That's where trusts like Welltower Inc (NYSE:WELL) and Senior Housing Properties Trust (NASDAQ:SNH) come in. As America has aged, these senior housing providers have seen their profits soar over the past few years. Most of those growing cash flows have been paid out to shareholders in the form of lucrative distributions.
Government Properties Income Trust (NASDAQ:GOV) probably has the best tenant around. The Internal Revenue Service (IRS) is the trust's biggest renter by square feet, followed by the United States Citizenship and Immigration Services and the Federal Bureau of Investigation (FBI).
Needless to say, these tenants have a lot more rent money than the typical people on Craigslist. They also tend to pay their bills on time and won't be "going out of business" in the near future. For investors, this has resulted in a steady stream of rental income that almost resembles bond coupons.
Two Harbors Investment Corp (NYSE:TWO) works kind of like an old-fashioned bank. Management borrows money cheap through short-term loans, then invests those proceeds into higher-yielding mortgages. Then the trust juices those returns further, through a modest use of leverage.
Admittedly, it's not an easy business. If short-term interest rates rise too fast, the partnership's profits could get slashed. Two Harbors, however, manages those risks better than anyone else in the industry. For investors who understand the risks upfront, it can be a profitable income stream.
Finally, readers should take a second look at Washington Prime Group Inc (NYSE:WPG). Lately, traders have been dumping mall REITs, given that online shopping could turn the sector into roadkill.
Washington Prime Group's collection of grade-A shopping centers has survived the onslaught well, however. If management can redevelop these assets, investors might be able to find some real value here. In the meantime, the business still cranks out enough cash flow to fund its current 16.8% distribution.