LHO Stock: This Unique Real Estate Company Pays a Growing Dividend of 6.5%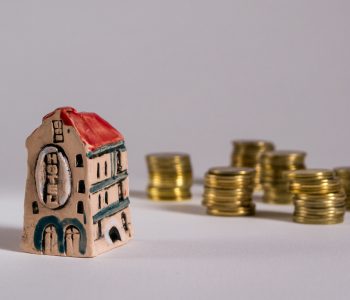 iStock.com/Iryna Kaliukina
Receive a Growing High Dividend Yield of 6.5%
Have you ever looked at the real estate market and wanted an investment from it with strong cash flow? The amount of capital needed may be holding you back from such an investment. That said, real estate is one of the only markets with a history of positive returns, so thinking about a potential investment in the segment makes perfect sense.
Well, good news: there is a way to invest in real estate with very little capital. The means I am talking about is LaSalle Hotel Properties (NYSE:LHO) stock. LaSalle is a real estate investment trust (REIT) that buys, owns, redevelops and leases upscale and luxury full-service hotels located around convention halls, resorts, and urban business areas. The company has more than 40 hotels and over 11,000 guest rooms.
Let's take a look at how you could benefit your bottom line with a potential investment.
Get Paid from the Cash flow
Most of LaSalle's revenue comes from renting out its hotel rooms. Compared to traditional real estate, hotels earn more money per square foot. This is reflected in the earnings and, as a result, the dividend.
Currently, LHO stock is paying a dividend yield of 6.5%, calculated based on its trading price of $27.79. For perspective, the dividend yield is 3.4 times greater than the average dividend yield offered by the S&P 500 Index.
Even though the dividend yield is already higher than the average market yield, the quarterly payment has still seen increases. Since 2011, the dividend per share has increased by 306%. This is due to increases in the value of the company's properties, as well as the purchase of brand-new ones, not to mention consistent boosts in the fees charged to guests. In fact, annual revenue is up 38% over the past five years. (Source: "LaSalle Hotel Properties," MarketWatch, last accessed August 24, 2017.)
Dirt-Cheap Valuation
When it comes to valuation, a company should be compared to its peers to best understand its value, as businesses in the same sector experience similar external impacts. For instance, a higher interest rate would affect all stocks within the same market equally.
Therefore, the valuation of stocks should be in the same range. However, this is not the case for LHO stock. LHO stock is trading at a valuation that is about 25% of its industry peer group, based on its price-to-earnings (P/E) ratio, of 15.6 times, compared to the 59.7 industry average.
Investors prefer owning the company with a lower P/E ratio because of the lower multiple for the company's earnings. For example, in this case, LaSalle pays $15.60 for each dollar of earnings.
Final Thoughts About LHO Stock
LaSalle Hotel Properties is a great way to own a percentage of a real estate company, and without dealing with tenant issues like the owner of the property.
Consider an investment in LHO stock now, when the shares would be picked up on the cheap, if you're looking for another stock that should pay out as long as the market remains ignorant.
Also Read:
10 Best Real Estate Stocks to Own in 2017