Landstar System, Inc. (NASDAQ:LSTR) Declares Special Dividend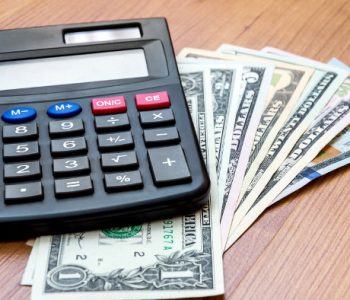 iStock.com/LIgorko
Landstar Announces Special Dividend
For some investors, Christmas will come a little early this year.
Every December, companies often announce dividend increases. For firms reporting blowout profits and sitting on large piles of cash, they often spread the wealth around through special dividends. Investors love these announcements, as they often result in one-time payouts as high as 10%, 25%, and even 50%.
Case in point: Jacksonville-based trucking firm Landstar System, Inc. (NASDAQ:LSTR). In the latest Landstar dividend news Wednesday, management announced a one-time special dividend of $1.50 per share. In the same report, the board of directors also approved a $312.0-million share buyback program.
The special dividend announcement comes after reporting a string of record profits for the company. The distribution will be paid out on January 26 to stockholders of record as of the close of business on January 12, 2018. For investors, the one-time $1.50 payout represents a dividend yield of 1.4%.
Also Read:
Is Microsoft Inc Special Dividend Expected Soon?
"Landstar believes its financial strength enables us to continue to return value to our stockholders through a significant increase to our stock purchase program coupled with a special dividend," Landstar President and Chief Executive Officer Jim Gattoni wrote in a press release. (Source: "Landstar Announces Increase to Stock Purchase Program and Special Dividend," Landstar Investor Relations, December 13, 2017.)
"As previously reported, as of September 30, 2017, the Company had $295 million in cash and short term investments and $217 million available for borrowings under the Company's senior credit facility."
I love these special dividends. Not only do they serve as a nice bonus for yield-hungry investors, but special dividends also serve as the hallmark of a shareholder-first management team, as is clearly evident in the chart below.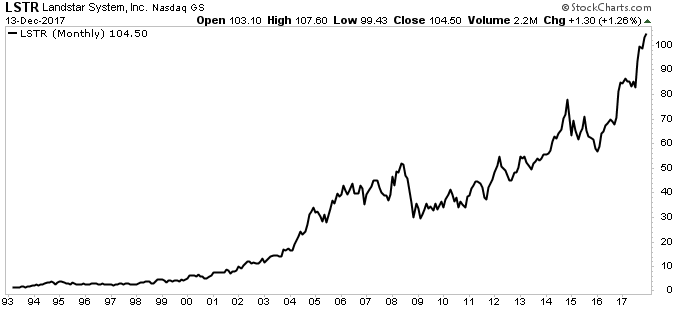 Chart courtesy of StockCharts.com
So if Landstar's special dividend doesn't get you excited, steady ongoing returns certainly will.