LADR Stock: A High-Dividend-Growth Stock in the Real Estate Sector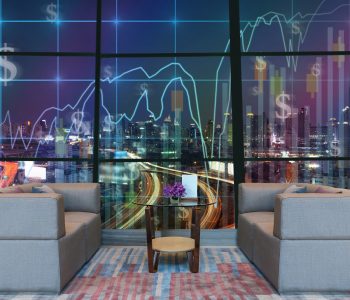 iStock.com/Tzido
Earn a Double-Digit Dividend Yield 
Have you thought about how to earn a steady, growing income without the need to sell any shares of a company?
It's not impossible. You just need to spend time looking for the right investment, as there are many great possibilities that can help you earn a higher income over time.
You may wish to look at high-dividend-growth stocks in particular. These are companies that offer a higher dividend yield return than the overall markets, as well as increase their payout as profits rise.
One company that stands out from other dividend stocks is Ladder Capital Corp (NYSE:LADR). Based on its current trading price of $13.51, shares of LADR stock are yielding a 12.1% income return. As a result, LADR stock is currently paying a dividend yield return that is 6.3 times the average yield of the S&P 500 Index, which consists of the 500 largest companies on the U.S. exchanges based on market cap. The dividend policy is reviewed every December to ensure that the revenue more than covers the payout and to determine if it can be increased.
Since 2015, the dividend has gone up 20%, which is a much higher increase than the average inflation rate. The benefit here is that once capital is poured into the company, the dividend yield would be calculated at a higher rate, boosting the bottom line.
Ladder Capital has also been in the habit of paying a special dividend to investors using surplus cash. And after taking a closer look into Ladder Capital, I found three reasons why the dividend growth trend and special payments can continue.
Rewarding Shareholders
One reason for more capital being returned to shareholders is Ladder Capital's status as a real estate investment trust (REIT). This is important is because, for those non-regular readers who aren't aware, REITs must distribute a minimum of 90% of their income via the dividend payment. So if the income happened to increase, then the dividend must increase as well. Therefore, investors can participate in the upside of the business' growth. The benefit of REIT status for the company is that it makes them tax-exempt.
Being a REIT also means that investors will be able to learn and understand what assets are owned by the company, since there will be no changes to the business model. In the case of Ladder Capital, it must ensure that at least three quarters of every investable dollar is put into real estate related assets.
Another reason for higher and/or unexpected dividends is Ladder's forecasted earnings, with growth expected over the next three years. Below is a chart will more details regarding future earnings per share (EPS):
| | |
| --- | --- |
| Year | Forecasted Annual EPS |
| 2017 | $1.46 |
| 2018 | $1.53 |
| 2019 | $1.70 |
The earnings from 2019 to 2017 are expected to grow by 16% in total. Over time, these growth could be seen in the annual dividend payments and as another special dividend.
Lastly, as the forecasted earnings depict, the real estate sector is known for generating increasing income over time. Said income is also often protected from inflation.
The Bottom Line on LADR Stock
You may have never heard of Ladder Capital Corp before this article due to its $1.5-billion market cap. However, not that you know how shareholders are treated, you may think this is one company that shouldn't be ignored.
The great thing about dividend investing through LADR stock is that real estate-related assets would be owned without the need to run around catering to tenants' needs, all while earning a high dividend yield.
Also Read:
3 Best Monthly Dividend REITs for 2017