Kraft Heinz Stock: High-Yielding Food Stock Up 25% in 2022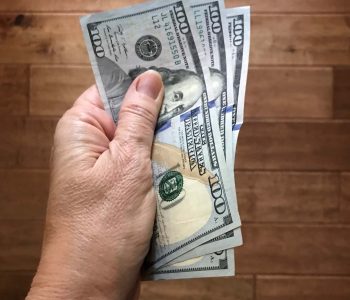 Kraft Heinz Co Perfect for Income & Growth?
There are some no-brainers when it comes to excellent, high-yield dividend stocks. Kraft Heinz Co (NASDAQ:KHC) is one of them. In fact, it might be the perfect stock for income and growth.
That might explain why Warren Buffett's Berkshire Hathaway Inc. (NYSE:BRK.B) is the biggest holder of KHC stock, with 325.6 million shares, or 26.6% of the company. Buffett knows a good thing when he sees it. Kraft Heinz stock represents the fifth-largest holding in Berkshire Hathaway's investment portfolio, behind Apple Inc (NASDAQ:AAPL), Bank of America Corp (NYSE:BAC), American Express Company (NYSE:AXP), and Coca Cola Co (NYSE:KO). (Source: "Form 13F," U.S. Securities and Exchange Commission, last accessed April 22, 2022.)
Berkshire Hathaway stock is famous for not providing dividends, but that doesn't mean Buffett doesn't love receiving dividends. KHC stock currently pays quarterly dividends of $0.40 per share, for a current yield of 3.7%. That means Berkshire Hathaway Inc. will pocket almost $521.2 million in dividends from Kraft Heinz stock this year.
KHC stock has also been providing Buffett with impressive capital gains. Since the start of 2022, Buffett's shares of Kraft Heinz Co have increased in value by almost $3.0 billion.
As of this writing, Kraft Heinz stock is up by:
17% over the last month
25% year-to-date
11% year-over-year
16% since I last wrote about KHC stock in November 2021
You might not be able to pad your investment portfolio with the kind of volume Buffett can, but you could still make out like a bandit with Kraft Heinz stock.
Chart courtesy of StockCharts.com
Kraft Heinz Co is a global company that was formed when Kraft Foods Group merged with H.J. Heinz Company in 2015. The third-largest food and beverage manufacturer in North America, the combined company reported more than $26.0 billion in sales in 2021.
Kraft Heinz manufactures and markets grocery products including condiments, sauces, cheese, prepared meals, meats, and beverages throughout the world. (Source: "Fact Sheet," Kraft Heinz Co, September 15, 2020.)
You can find the company's products in various types of stores, as well as restaurants, hotels, health-care facilities, and government agencies. Some of the company's most famous brands are "Capri Sun," "Classico," "Grey Poupon," "Jell-O," "Kool-Aid," "Lunchables," "Maxwell House," "Oscar Mayer," and "Velveeta." (Source: "Brands," Kraft Heinz Co, last accessed April 22, 2022.)
Management Increases Long-Term Growth Targets
In September 2020, Kraft Heinz announced a transformational plan aimed at strengthening its bottom line, pursuing sustainable efficiencies, elevating brand spending, enhancing capabilities, and taking a disciplined approach to opportunistic investing. (Source: "The Kraft Heinz Company Unveils Its Strategic Transformation Plan, Updates 2020 Outlook, and Provides Long-term Financial Algorithm," Kraft Heinz Co, September 15, 2021.)
The new business plan is expected to provide the company with $2.0 billion in efficiency savings through 2024, which will help offset soaring inflation. It will also free up cash for Kraft to reinvest in its product mix.
This will ultimately lead Kraft Heinz Co to enhance its geographic footprint, focus on areas of strength, and maintain price discipline. This should help the company achieve its long-term growth targets of:
Organic net sales growth of one to two percent
Adjusted earnings before interest, taxes, depreciation, and amortization (EBITDA) growth of two to three percent
Adjusted earnings-per-share (EPS) growth of four to six percent, with greater than or equal to 100% free cash flow conversion
In February, the company outlined the next phase of its transformation, one that will help accelerate profitability and provide KHC stock investors with attractive dividends. (Source: "Kraft Heinz Outlines the Next Phase of Its Transformation at the 2022 CAGNY Conference," Kraft Heinz Co, February 22, 2022.)
Miguel Patricio, CEO, noted, "Our transformation to date has been successful in unleashing the full power of Kraft Heinz by transitioning from our size working against us, to our scale working for us." (Source: Ibid.)
"In our next phase, you will see us augment our agile expertise and capabilities through partnerships with technology giants and cutting-edge innovators to redefine best-in-class. We are also utilizing our improved financial flexibility to acquire capabilities that can be much more powerful when combined with the scale of our portfolio."
To that end, Kraft Heinz Co has increased its long-term growth targets to:
Organic net sales growth of two to three percent
Adjusted EBITDA growth of four to six percent
Adjusted EPS growth of six to eight percent, with greater than or equal to 100% free cash flow conversion
The company now expects to deliver at least $2.0 billion of gross efficiencies, slightly ahead of its previous commitment.
Following a strong 2021, with the company's strategic transformation powering another year of "outstanding performance," Kraft Heinz's management reiterated their expectations to deliver "strong financial performance in 2022." (Source: "Kraft Heinz Reports Fourth Quarter and Full Year 2021 Results," Kraft Heinz Co, February 16, 2022.)
This includes a low-single-digit percentage increase in organic net sales, adjusted EBITDA in the range of $5.8 to $6.0 billion, and strong organic net sales.
Patricio noted, "We are generating efficiencies to fuel incremental investments in our business, which, along with successful pricing, are mitigating inflationary pressures. I'm proud of our incredible team and have great confidence that we will build on our momentum in 2022." (Source: Ibid.)
The Lowdown on Kraft Heinz Stock
Not everyone wants to invest in an ultra-high-yield dividend stock, but virtually all investors like the idea of a high-yield dividend stock that also has red-hot share-price appreciation. That's what you get with KHC stock. Kraft Heinz Co is an industry juggernaut with a huge international footprint, a rock-solid balance sheet, enviable brand recognition, and reliable dividends.
Thanks to the company's strategic transformation plan, Kraft Heinz reported another year of outstanding results and is generating efficiencies to fuel incremental investments in its business. That, along with the company's successful pricing, has been mitigating inflationary pressures.