Kimberly Clark Corp: Is KMB Stock One to Own and Forget?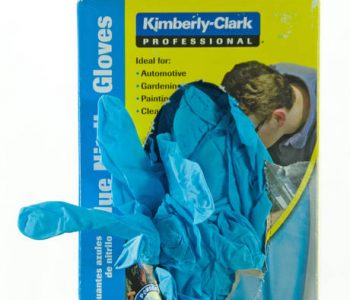 KMB Stock is a Stock to Own Forever?
There are not many people that investors look to and observe, but one that always deserves attention is Warren Buffett. Time and time again, the "Oracle of Omaha" tends to repeat the same message; to invest for the very long term and to look at companies you know and trust. Kimberly Clark Corp (NYSE:KMB) stock fits that criteria.
If, for some reason, the company's name doesn't ring a bell, their product line will, as includes the likes of "Huggies," "Kleenex," and "Cottonelle." Just walking around your house, you may find numerous products from this company.
KMB stock is one that loves to share the profit, and the company's actions prove that. Kimberly-Clark is known as a dividend payer and has been paying that dividend for 82 straight years. Even more impressive is that the dividend has seen an increase for 44 years straight. The company has a market cap of approximately $43.0 billion. (Source: "Kimberly-Clark Declares Quarterly Dividend," Kimberly Clark Corp, August 1, 2016.)
Based on the current KBM stock price of $120.88, the yield return is 3.05%. Yes, there are companies that offer higher yields out there, but the great thing about rising dividends is that the longer the holding period, the greater the yield returns. And KMB has many opportunities to grow.
Global Diversification and Possible Acquisitions
While KMB stock's market cap of approximately $43.0 billion is below the $235.0 billion of rival Procter & Gamble Co (NYSE:PG), a smaller market cap makes it easier for the cap to double on a capital appreciation basis. This can be done through acquisitions, since the payout to shareholders is sitting at 66%.  (Source: "Kimberly-Clark Corporation (KMB),"Yahoo! Finance, last accessed October 14, 2016.)
Final Word on KMB Stock
The great thing about KMB stock is that the volatility is low, with a beta of 0.66. Therefore, there is no need to keep logging into your brokerage account and checking the performance every day.