Kinder Morgan Inc: 3 Reasons to Be Bullish on KMI Stock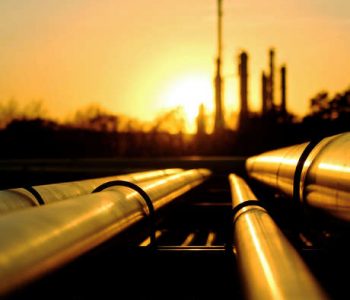 Upside for KMI Stock?
Kinder Morgan Inc (NYSE:KMI) stock is a Houston, Texas-based pipeline company that has many positive catalysts to look forward to.
Over the past two years, the share price of KMI stock has been cut in half. With the share price down, it is an opportunity to consider Kinder Morgan stock before the market realizes this investment opportunity.
Here are three reasons to be bullish on KMI stock.
1. Oligopoly's Competitive Environment
KMI stock operates in an environment in which it is quite difficult to start a new business. There are a few reasons why this is: the first being that a large sum of cash is needed to start operations, namely to acquire land rights to lay down a pipeline. Money would be required for the subsequent permits; even with large sums of cash, nothing can be done without the permission and approval of the government.
And once land and approval are acquired, money would still be needed to start building the pipeline itself. One also has to factor in the possibility of delays, which means that the estimated cost could end up being greater than expected. Therefore, additional capital is needed, via a loan if need be.
This is why it is quite difficult to start a business in the pipeline segment. However, once the pipeline is completed, the only cost that needs to be factored in is that of maintenance.
2. Future Growth
As noted earlier, the price of oil has been cut in half since 2014. For KMI stock, the price of oil doesn't affect the day-to-day operations. However, when the price of oil increases, so does demand for the pipeline, as oil companies will set up more oil rigs in line with price hikes.
One of the fundamental aspects of oil is supply and demand. There is support of the oil price after the Organization of the Petroleum Exporting Counties (OPEC) recently agreed to a production cut. (Source: "OPEC Agrees to First Oil Output Cut in Eight Years," Bloomberg, September 28, 2016.)
Pipelines would see a benefit from this because of their efficiency compared to the other methods of transporting oil. Besides pipelines, oil can be moved using railways or trucks. However, these options can be quite time-consuming in comparison to pipelines, resulting in delays.
3. Returns
KMI stock pays a dividend of $0. 125 on a quarterly basis. The current dividend yield is 2.34%, with the shares trading at $21.38.
In its second-quarter earnings release, Kinder Morgan announced the possibility of dividend hikes and share repurchases down the line. However, the company wants to focus on reducing some of the debt on the balance sheet first. This is great for shareholders because the balance sheet is the lifeline of a business. (Source: "Kinder Morgan Declares Dividend Of $0.125 For Second Quarter 2016,", Kinder Morgan Inc,  July 20, 2016.)
Bottom Line on KMI Stock
Kinder Morgan is a stock that benefits from the price of oil increasing while avoiding the volatility that many oil stocks see, as seen in the beta of 0.78. The beta is always compared to the overall market beta of one. This means that if the market falls by one percent, KMI stock would fall by 0.78% in step.
For income investors, KMI stock should not be ignored. The shares pay a dividend at present and the company rewards shareholders while strengthening the balance sheet.