KIM Stock: 2 Reasons to Own This High-Dividend Stock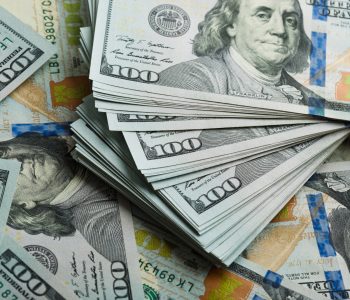 iStock.com/Valeriya
A Top High-Dividend Growth Stock
Have you always wanted to invest in commercial real estate, but never had the funds to do so? Well, there is a stock that will provide exposure to the sector without needing a large sum of money or having to accommodate tenants yourself. And to make things even more interesting, it features a high dividend yield.
The company I'm talking about is Kimco Realty Corp. (NYSE:KIM), a publicly traded company that owns, manages, develops, and operates numerous shopping centers. The company's more than 510 properties includes discount department stores, grocery stores, and drugstores located in more 30 states across the U.S., as well as Canada and Puerto Rico.
Let's examine why an investment in KIM stock should considered for your portfolio.
Receive a Growing Payout
The real estate sector is known for its high cash flow, with revenue also tending to be protected from inflation. This appears to be the case for KIM stock as well, given its growing high dividend. The company's current dividend yield is 5.3%, based on the trading price of $20.14. Over the current seven-year streak of increases, the dividend has risen by 350%.
A growing payout means higher income earned on the initial capital investment. Said growth also shows how shareholders are well taken care of by Kimco. Note that it is quite possible for this trend of growth in the dividend because of the solid business model.
Consider Kimco's renewal process. When an agreement is complete and the tenant wishes to renew, new terms are agreed to, such as the length of the contract and the rental fee. Traditionally, the renewal involves a rental fee increase above seven percent. And if the occupant chooses not to renew, a new tenant results in a revenue increase of 17% compared to the previous agreement. Every year, at least a small percentage of total tenants need to renew, meaning the dividend is always on the rise. (Source: "Kimco Realty Reports Second Quarter 2017 Results," Kimco Realty Corp., July 26, 2017.)
More growth could also come from Kimco's tenants, provided they grow themselves and stick around while they do. A few of the more notable users of Kimco properties that could see such growth are Home Depot Inc (NYSE:HD), Dollar Tree, Inc. (NASDAQ:DLTR), and Wal-Mart Stores Inc (NYSE:WMT). Kimco also houses Whole Foods Market, which was recently acquired by Amazon.com, Inc. (NASDAQ:AMZN).  Further, Kimco tenants include both brick-and-mortar and e-commerce businesses, providing another level of diversification. (Source: "Kimco Fact Sheet, " Kimco Realty Corp, September 30, 2016.)
Cheap Trading Valuation
KIM stock is also trading at an undervalued valuation when compared to its peers, meaning now may be the right time to pick up the shares at a discount.
Kimco shares currently have a trading multiple of 53.4, compared to the industry average of 91.5 for the industry average (which includes competitors).
The company's balance sheet is also stronger than that of its peers, as evidenced by its debt-to-equity ration being below 50%; that means its debt is being used and managed wisely in regards to the company's assets, in regards to shareholder equity. The industry group ratio is above 50%, meaning most companies are risking taking on too much of a debt load in order to raise profits.
Needless to say, investors expect KIM stock's valuation to rise and become more in line with its peers. This is currently possible due to its growing revenue thanks in part to its effective debt management. This rise could lead to a higher stock price and, in turn, valuation.
Final Thoughts About KIM Stock
KIM stock is a great means of exposure to the real estate sector while benefiting from the business' steady cash flow. There are hundreds of properties within Kimco's portfolio, meaning diversification, and the shares can currently be bought at a discount.
Also Read:
10 Best Real Estate Stocks to Own in 2017
REIT ETF List: Real Estate ETFs