JPMorgan Chase & Co.: What Does a Trump Presidency Mean for JPM Stock?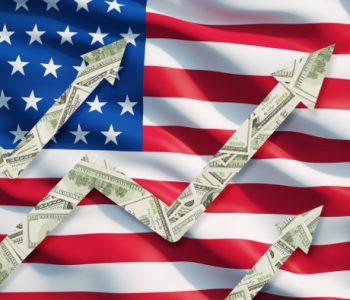 Upside for JPM Stock?
JPMorgan Chase & Co. (NYSE:JPM) stock is one that has seen all-time highs since Donald Trump became President-Elect. JPM Stock is up 178% over the past years.
Now the question to ask, as an investor: are the good times over for JPM with Donald Trump becoming the 45th President come January?
President Trump's Impact on JPM Stock
During the campaign trail, Donald Trump's top message was to get the economy in the U.S. growing and to see interest rate rising over time. Trump wants to see the economy growing across the entire country and for sectors such as manufacturing and construction to benefit.
These sectors have seen declining growth over the last few years, but Trump believes that the heart of the economy is based on these blue-collar employment opportunities. The President-Elect is proposing tax breaks so more money is retained in the business for higher reinvestments.
For companies that don't have large sums of money in the bank to invest back in their business, the only option is to seek a loan. JPMorgan, being the largest bank in the U.S. will be a big beneficiary of companies taking this route.
Even though Trump has yet to take residence in the White House, JPMorgan has already focused its time on growing the commercial loan book. In the third quarter of 2016, the average commercial loan grew by 7.2% compared to the previous year. This number should see further growth after Trump is sworn in as President in January. (Source: "Financial Results 3Q16," JPMorgan Chase & Co., October 14, 2016.)
Another factor to consider is interest rates, which increase when there is confidence in the economy. In the past nine years, there has only been a single interest rate hike, which took in December 2015. Now, with one rate hike in the books and Trump putting a lot of focus on the economy, more increases are expected to be coming.
The U.S. Federal Reserve would need to give it a harder thought when deciding on whether to increase interest rates. Currently, interest rates in the U.S. are sitting at historic lows of 0.25% to 0.50%
Another positive for JPMorgan is rising interest rates, and with rates still at historic lows, there is no place to go but higher. A larger loan book means more profits would be generated from this part of the bank, because the net interest margin will improve for the bank.
Net interest margins are the difference on the interest rate between a loan that is lent out and one that savers are receiving. The loans tend to have variable rates, and as the interest rate increases the loan interest rates do get impacted immediately.
This would be reflected right away in the bottom line of the JPM balance sheet. Even though management is focused on generating more business; management has not forgotten about rewarding shareholders.
Dividend and Share Repurchases
Shares of JPM stock are currently trading at $78.54, while the yield is 2.44%. The dividend, paid on a quarterly basis, is $0.48. Over the years, the dividend has seen growth of 860%.
JPM stockholders has also experienced share repurchases as well. In June of this year, JPMorgan announced a $10.6-billion share buyback program, which would be completed within a year. For shareholders, this adds to the bottom line, unlike a dividend payment. (Source: "JPMorgan Chase Plans $10.6 Billion Capital Repurchase Program," JPMorgan Chase & Co., June 29, 2016)
Share repurchases are a tax-efficient method of returning cash back to shareholders. And for those shareholders, the number of shares they own does not change when the ownership percentage does.
For example, if a company has 10,000 outstanding shares and you, as the investor, own 1,000 shares, it means that 10% (1,000/10,000=10%) of the entire company is owned. Then the company repurchased 2,000 shares, so 8,000 (10,000-2,000=8,000) shares are outstanding. With only 8,000 shares outstanding, it means 12.5% (1,000/8,000) of the entire company is owned.  Therefore, this adds to the overall net worth of you, the investor.
With the interest rate increasing over time, more money would be available to continue to reward shareholders. I wouldn't be surprised to see more dividend hikes and share repurchases when the current program is completed.
Final Thoughts on JPM Stock
JPM stock is one of my favorite banking stocks that would be classified as a "dividend-payer." With the economy growing, JPMorgan Chase & Co is perfectly positioned to serve existing customers and secure new ones. With interest rates looking to move higher from their historic lows, it means more profit, which in turn could be used to reward shareholders via the dividend and share repurchases.